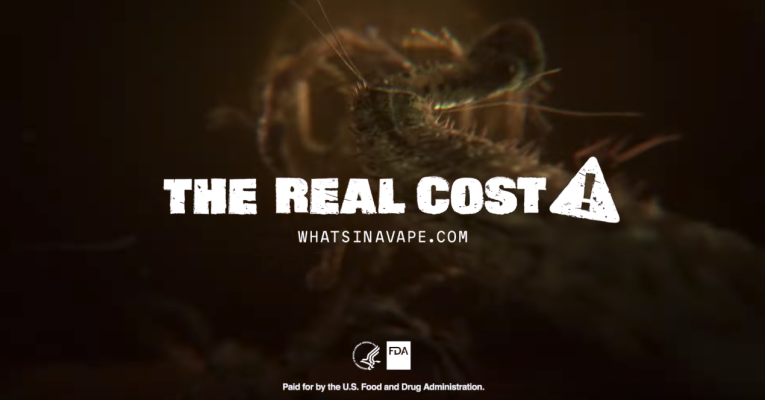 New installment of "The Real Cost" cautions against the use of e-cigarettes.
FCB New York in partnership with ​The Food and Drug Administration​ (FDA) and interactive video company, ​WIREWAX​ announced the launch of the newest evolution of "The Real Cost" youth tobacco prevention campaign. This new interactive campaign, which focuses on the dangers of vaping, is specifically designed to engage and educate the 10.7 million teens who have used e-cigarettes or are thinking about trying them through the power of immersive interactive video.
"Seemingly out of the blue, vaping among teens has become an epidemic," said Suzanne Santiago, FCB New York EVP, group management director. "One of the reasons is that the majority of teens have a 'consequence-free' mentality toward vaping, and our mission, alongside FDA, is to shatter this perception, by educating them about the harmful and addictive chemicals they may be inhaling."
The first-ever national youth vaping education campaign is targeted at teens ages 12-17 who have used e-cigarettes or are open to trying them, and who perceive no significant harm from vaping regularly. The campaign aims to challenge these teens' "cost-free" mentality with messages about the hazards associated with using e-cigarettes, including nicotine addiction and potential exposure to harmful chemicals.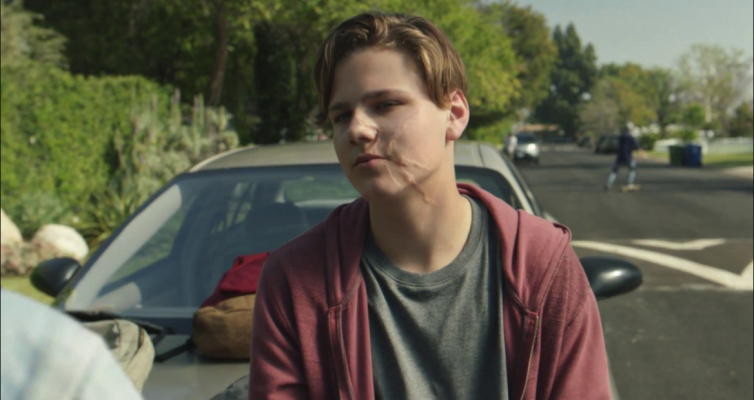 Despite these substantial health risks, about 80 percent of young Americans still claim they do not anticipate profound risk of harm from regular use of e-cigarettes. This insight underscored the pressing need for the partnership to focus on vaping in their newest initiative for youth tobacco prevention, and to create a targeted public education effort about the dangers of using these products in particular.
The new campaign – appropriately entitled "Epidemic" – employs the unsettling visual metaphor of an organism, in order to depict the negative consequences to the lungs, bloodstream and brain posed by vaping. "Epidemic," as a whole, ultimately seeks to awaken its teen audience to the damaging effects of e-cigarettes, while showing how vaping has become a serious – and spreading – social epidemic.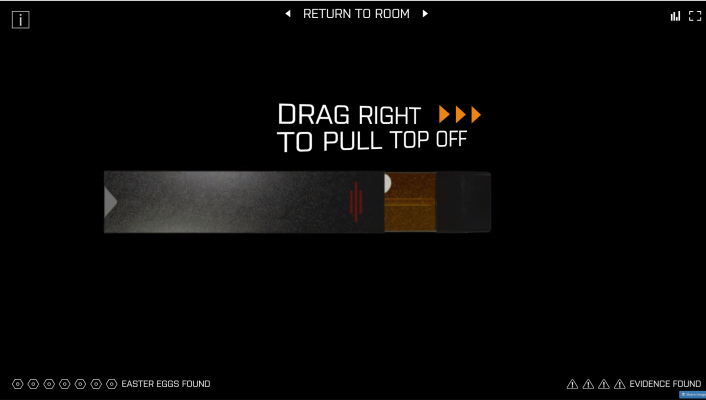 FCB worked with WIREWAX's world-leading interactive technology to bring the campaign to life in a ​fully immersive interactive 360 video​. The audience was invited to lean forward and engage with the content's narrative which challenged them to find evidence and unlock easter eggs during the experience. The immersive 360 video provided the prime destination for the wider campaign which runs across a variety of digital media.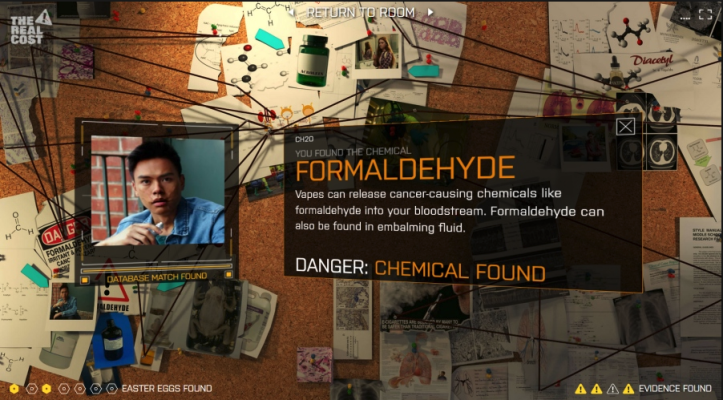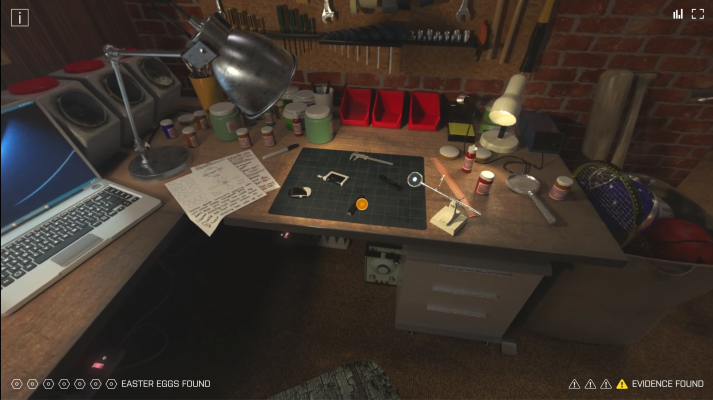 "It's been thrilling to be a part of this bold and aggressive mobilization by FDA to counter this epidemic by educating teens on the potential consequences of vaping," added Gary Resch, FCB New York EVP, executive creative director. "We knew it would require work that was audacious and provocative, and we are excited about what we've delivered." "To make an impact that's as important as helping teenagers understand the risks of vaping, we need to use technology in creative and interactive ways to make video a two-way conversation – this can't be lectured. We're proud to be the technology enabling the organizations like the FDA to use video in a way which truly engages with these difficult to reach audiences." said Dan Garraway, co-founder of WIREWAX.