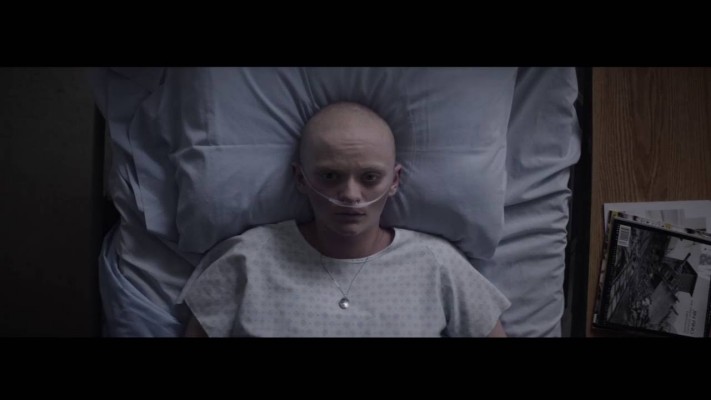 Mollie's Fund paints a haunting portrait of seemingly innocent moments in the sun.
Watch the ad HERE
With schools across the country closing for summer, millions of young children will be taking to the outdoors in search of fun. And while fun in the sun undoubtedly lies ahead, so too does the risk of melanoma – one the deadliest forms of skin cancer – for those who get too much sun at this early age. To help educate parents on the importance of protecting their children and avoid the tragic loss of life caused by overexposure to the sun, the melanoma awareness organisation Mollie's Fund and Area 23, an FCB Health Network Company, have released the "Mr. Sun" PSA.
"Mr. Sun" serves as a follow-up to last year's highly awarded social media campaign, "Free Killer Tan," which also looked to encourage UV-smart behaviors in young people so as to avoid deadly melanoma.
To get parents to protect their children, "Mr. Sun" takes a novel approach. Instead of starting with a sunburn and depicting its consequences, the PSA opens with a young woman on her deathbed. It then plays in reverse as we watch her come back to life and then follow back in time to an innocent moment from her childhood, when she was unprotected in the sun. Underneath the PSA is a haunting rendition of "Mr. Sun," a beloved song from the childhood of the parents the PSA is intended for.
"Starting with a sunburn and showing its consequences has proven largely ineffective," said Area 23 creative director, Elliot Langerman. "We believe parents will find greater resonance and relevance in this telling of the story, particularly the final image. By closing on a young, innocent girl instead of a 'cancer patient,' we allow people to draw the connection to the people in their own life. Hopefully this inspires them to take action while there is still time."
Director Kasra Farahani of Chromista – the production company co-founded by Darren Aronofsky – uses a seductive blend of technical and painterly touches to drive the story forward. "Mixing the real and surreal was extremely important to me in this piece," Farahani said. "That's why we cast a lead willing to shave her head for the camera instead of relying on hair and makeup to approximate the effect. It was an act of incredible bravery on her part, and the results speak for themselves."
Maggie Biggane, co-founder of Mollie's Fund, agrees. "I have an extremely hard time watching this. The opening brings me right back to when our daughter had melanoma and how she looked toward the end. It's heartbreaking but also completely realistic."
Jack Biggane, husband and co-founder added, "We hope that this PSA helps parents understand that we have a duty to protect the innocence of childhood. And that it leaves parents feeling empowered and motivated to protect their loved ones from the sun. Our goal is to prevent anyone else from experiencing the loss of a child as we have."
The inspiration behind the PSA is the alarming statistic that just five sunburns can increase the risk of melanoma by 80 percent. And that children under the age of 15 are particularly at risk.
"Sun damage, especially when experienced early in life, can have profound consequences later on and the summer is a time of especially high risk," noted the Bigganes. "Children experience prolonged exposure to the sun and are reliant on parents to model and enforce safe sun practices, such as frequent use of a broad-spectrum sunscreen and protective clothing, as well as avoiding the peak UV periods of the day. That's why we are going to parents with this PSA."
Melanoma is the most common form of cancer in young adults aged 25˗29 and the second most common form of cancer for adolescents and young adults 15˗29. It is also one of the most deadly. According to the American Cancer Society, melanoma is the deadliest of all skin cancers, claiming over 10,000 lives annually and accounting for over 75% of all skin-cancer deaths. The majority of these cases are caused by the sun.
This project was made possible by a grant from The Miracle Foundation, a nonprofit organization dedicated to improving the lives of those diagnosed with cancer and to finding a cure for this disease.