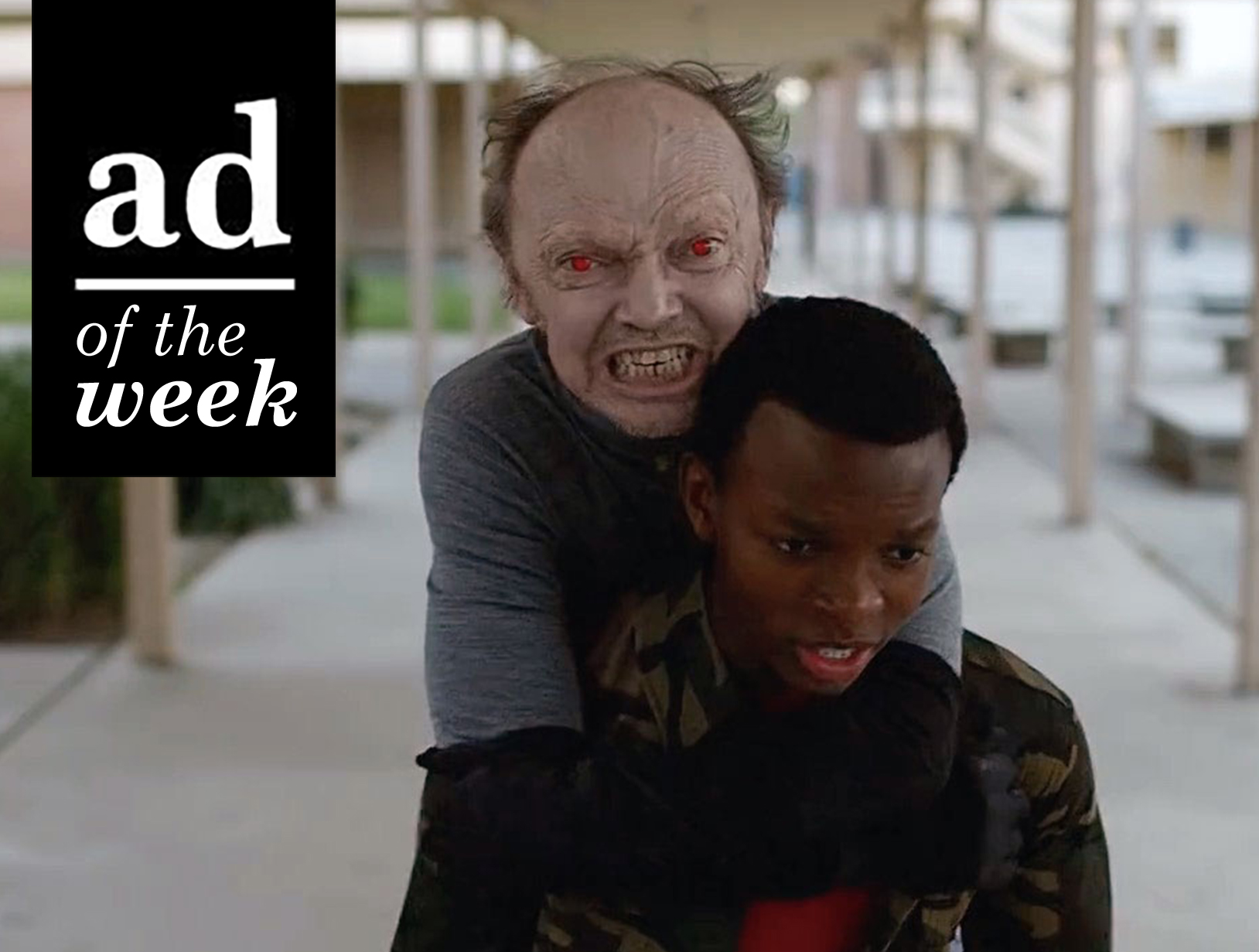 This week's Ad of the Week goes to McCann Health who created a series of short films called 'Get the Vape off Your Back' in partnership with The Evelyn Lilly Lutz Foundation. The campaign was aimed at getting Beverly youth to stop — or never start — vaping.
The campaign was directed by SMUGGLER's Björn Ruhmann and use humour to focus on the controlling nature of vaping, while at the same time showing the heavy burden vaping takes on teenagers' lives and the interruptions it brings to social interactions.
The short films are the first part of a multi-pronged anti-vaping campaign, which also includes the development of anti-vaping intervention tools that are informed by community advisers and address vaping at the interpersonal level. The Foundation has gathered a group of community members, including parents and health officials, who will meet next week to create strategies that reduce vaping among Beverly teens.
"The rise in teen vaping is a crisis we have to address now. As a pediatrician, these are not just statistics to my colleagues and me, they represent the future lives and health of our youth and our community," said Suzanne Graves, MD, president of the Evelyn Lilly Lutz Foundation. "We knew that we needed something different, something bold, to reach young people in a way that resonated."
The number of youths smoking e-cigarettes in US doubled last year to 3.6 million, as found by the
2018 National Youth Tobacco Survey
(NYTS). According to a
report
, nearly 50% of Massachusetts high-school students and 10% of middle-school students have tried vaping. Public health experts now see a reversal of the progress made to curb teen smoking with the onset of vaping.
What are some of the health risks of vaping?
- Nicotine is addictive and e-cigarettes deliver levels of nicotine similar to regular cigarettes.
- Exposure to nicotine is harmful, particularly for youth, whose brains are still developing. It can worsen anxiety, depression, and may increase susceptibility to addiction.
- Besides nicotine, e-cigarettes contain harmful and potentially harmful chemical ingredients. Vaping has been linked to 'popcorn lung' and devices themselves can be unsafe, leading to deadly vape explosions.
CREDITS
Lead Agency: McCann Health
Global CCO: Matt Eastwood
Director of Integrated Production: Nathy Aviram
Executive Creative Director: John Washburn
Creative Director: Ryan Paulson, Carlos Wigle
Design Director: Dave Mashburn
Producer: Wes Falik
Global Health President: Briana Ferrigno
Strategist: Alix Floyd, James Etheridge
Account Supervisor: Emily Carter
SVP, Connection Strategy: Luis Garrido
VP, Content Strategy Director: Will Zweigart
Senior Social Strategist: Grace Freeman
McCann Health SVP Global Communications: Prateek Patnaik
Production Company: Smuggler
Media: Universal Mccann (UM)
EPs: Patrick Milling-Smith, Alli Kunzman, Brian Carmody
Director: Björn Ruhmann
DP: Benjamin Kitchens
AD/Line Producer: George Nessis
Production Designer: John Hammer
Stylist: Brooke Ohsman
Casting Director: Maya Adrabi
Sales & Management Associate: Trace Henderson
Editorial Company: Gattie and Lopez
Editor: Chuck Willis
Assistant Editor: Brooke Flowers
Managing Partner: Sue Willis
EP: Anna Petitti
Sound Mixer: Walter Bianco
Finish/VFX: Gattie And Lopez
Color: MPC
Colorist: Ricky Gausis
EP: Meghan Lang