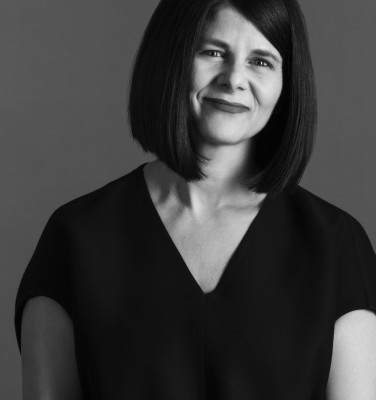 Elizabeth Elfenbein, Partner, Chief Creative Officer at The Bloc, is leaving the agency after a decade of success and industry leadership to pursue new opportunities. 
During her 10 years at The Bloc, Elizabeth drove creative vision and innovation at the organization making The Bloc the most awarded health creative agency in the US for 4 years in a row from 2013–2016 and #3 in the World in 2014.
In her time at The Bloc, Elizabeth was known for creating industry firsts and for her innovative ideas in health, which won her professional recognition as a Min Online Sweet 16, OMMA ALL Star, and PM360 Elite Disruptor. Her leadership has contributed to over 300 awards for The Bloc at every major award show. She has chaired juries at Clio Health and is the 2017 Co-Chair of the Global Awards. Elizabeth was also on the inaugural jury at Cannes Lions Health and sits on the executive jury for Creative Floor.
In 2010, Elizabeth founded Convergent Times, a thought leadership platform rebranded as HealthWellNext in 2014, where she was Editor-in-Chief. In 2013, she founded Happy Fuel a microblogging social network allowing people to collect, gauge, and share their happy moments. In 2015, she founded CaregiversSpeakUp, an industry-first integrated social platform that puts caregivers at the center of a community where they can share their hopes, fears, setbacks, and triumphs.  In recent years, she founded HealthAwareNext, a social media initiative that focuses attention on a different disease condition or therapeutic area every month to create a 'Year of Disease Awareness'.
Jen Matthews, Managing Partner, The Bloc says, "Elizabeth is a tireless pursuer of excellence and innovation.  We are grateful for her contributions that inspired us and propelled The Bloc forward and know that she will continue to blaze new, meaningful trails."
Elizabeth is very excited to see what's next in her career. "I've had a tremendous run at The Bloc. And I am very thankful for the investment in my ideas and the tremendous opportunity to innovate and create. I can't wait to create what's next."