FORMER HAVAS JUST:: MD AND MEDTRONIC COMMS LEAD LAUNCH NEW HEALTHCARE COMMUNICATIONS AGENCY MEARNS & PIKE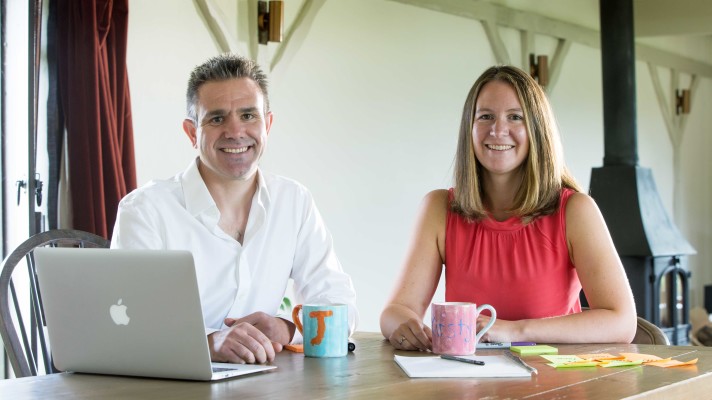 Communications that appeals to the heart, not just the head.
Mearns & Pike - a marketing and communications agency specialising in healthcare – has launched today, set up by former Havas Just:: MD. Kirsty Mearns and former Medtronic Director of Communications Jon Pike.
Mearns & Pike will offer strategic marketing communications, public and professional relations for organisations and brands with a healthcare focus. Clients will benefit from communication programmes that find the sweet spot between them and their audiences, working in harmony with where healthcare is heading, so that change happens quickly. Projects will be delivered using agile principles so results are achieved efficiently, saving precious time and resources.
Kirsty Mearns says: "There are a lot of agencies out there all saying the same thing. It's a given that communication programmes need to deliver behavioural change and bring results. We believe the most powerful campaigns come when clients, stakeholders and agencies truly believe in what they are doing and feel proud of the work they create together. That's why our purpose is to Love What You Do."
The experience that both Kirsty and Jon bring to their agency should appeal to a range of organisations including pharmaceutical and medtech companies, startups, health-focused organisations and patient charities. Kirsty has worked in healthcare communications for 17 years, holding leadership positions at networked and independent agencies. She has experience across the spectrum of healthcare, from speciality pharma to medtech and consumer brands. Jon brings in house experience having spent nine years with medtech giant Medtronic. He has also led campaigns including Ask About Medicines Week and as press officer for the National Rheumatoid Arthritis Society, as well as working on consumer health brands such as Nicorette, Benylin and Listerine.
Jon Pike says: "The world has changed significantly since we started in healthcare communications and the needs of today's clients are not always met by the traditional agency approach of long lead times, large multi-layered teams and chunky budgets. We believe clients will love the chance to work with an agency that truly understands their challenges, shows them a different way of looking at things and collaborates with them to create projects that they will be proud to work on."
Mearns & Pike are looking to work with clients who have a health-related story to tell and who share their principles. To find out more about working with Mearns &
Pike visit mearnsandpike.com.