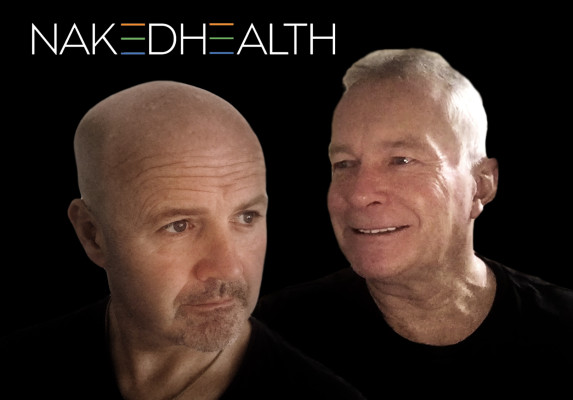 Max Jackson and Lee Williams' new venture, NAKEDHEALTH is a stripped-down strategic and creative global consultancy that provides a more unique and agile service compared to the traditional holding-company network approach. By getting rid of 24-person organograms, massive offices in expensive postcodes and teams of people spending most of their day looking internally, we can streamline the strategic and creative process, while reducing the cost to our clients.
"We both have huge experience in the traditional global network set up" Jackson said. "We know what works, but we also know what drives clients mad. In fact, these things frustrated us too: layers of people between the client and those doing the work; slow, revenue-first thinking that's more synonymous with a bank than a creative industry and driving the strategy and creative for a pitch but then having to back off the work after winning for being too senior!"
 "We've all seen the high-profile media reports from the likes of P&G and have first-hand experience ourselves of the old-agency model's challenges and shortcomings." Williams said. "At NAKEDHEALTH, we want to focus on linking business-changing strategic ideas to great creative, while redefining project management. Doing great global work is not difficult, but too many people with too little to add have complicated and stalled what should be a simple, enjoyable and efficient process. We want to work with, and for, people who understand this and who want to go further".
NAKEDHEALTH has an amazing team of strategists, creatives, film makers, storytellers, corporate misfits and dreamers. It also has a novel, global network that mirrors the lean and agile NAKEDHEALTH principles: great global ideas from strategy through to creative and tactics – delivered with passion, determination and no fear of failure. "We're very excited about what the next decade in healthcare will look like" Williams commented. Jackson added "Tech is obviously going to be at the forefront of the new world  – and something we're both passionate about, with our own tech start-ups underway too."
Jackson has a track record in establishing and running best-in-class businesses at large networks, including Publicis and more recently as CEO EMEA and APAC for the Sudler network at WPP. Williams spent 11 years working on all aspects of the business in a boutique independent agency, before moving to global network agencies where he helped transform and lead creative departments at Havas and more recently Sudler London.
NAKEDHEALTH has already helped develop a short film for IDA sports who are making the world's best football boot for females and is currently developing a campaign for a London-based neurodiversity charity.