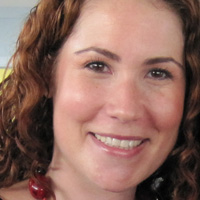 Ogilvy Public Relations has announced several senior hires, including three to its healthcare practice.
Kara Golub, Linda Ruckel and Christopher Wahlers – all vice presidents – have already stepped into their new roles at the integrated communications firm.
Golub (pictured top right) joined Ogilvy from Ruder Finn, where she implemented high-profile consumer campaigns, data and regulatory announcements, and social media initiatives. In her new role, she will provide strategic communications counsel for a range of clients, including Boehringer Ingelheim.
Ruckel (pictured left) has been recruited to support the Agency for Healthcare Research and Quality on partnership development and dissemination of treatment options information. She was previously vice president in MSLGroup's health and medical centre practice.
Wahlers (pictured bottom right) specialises in developing strategic planning and programming. He left MWW Group for Ogilvy – also a vice president with the former, he created and managed campaigns for Deloitte Life Services Health Care… See the full article here http://www.pmlive.com/pharma_appointments/ogilvy_adds_to_senior_health_team_506797