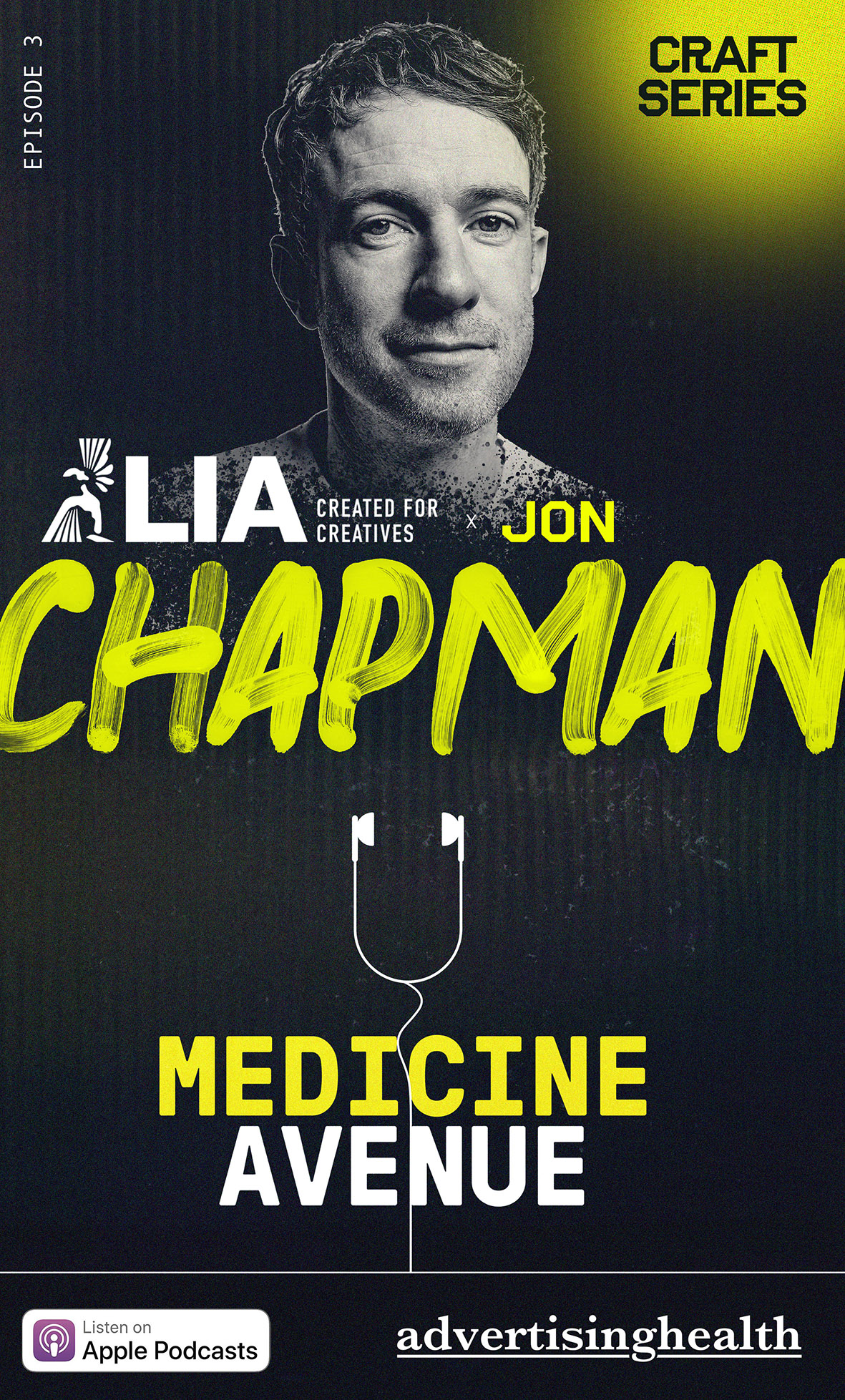 In this week's episode of Medicine Avenue – proudly brought to you by AdvertisingHealth and the London International Awards – we speak to Jon Chapman, Co-Chief Creative Officer of the Havas Lynx Group.
With over 16 years' experience in both consumer and health advertising – most of which was spent at Havas Lynx – Jon is largely responsible for the sudden surge of the agency that became a northern creative powerhouse. In recent years, he has also been jointly responsible for the growth of an innovation hub within the Group, and is responsible for multiple award wins including Cannes Lions, Clios and LIAs, and judged on various international jury panels.
This week's episode – sadly missing our friend and co-host Ryan Wallman – sees your host Tim Jones catching up with Jon as he tells us about his career; how he sees craft as part of the creative process; and an insight into his beautifully honest film project "U=U" for Viiv Healthcare.
Listen HERE or below: