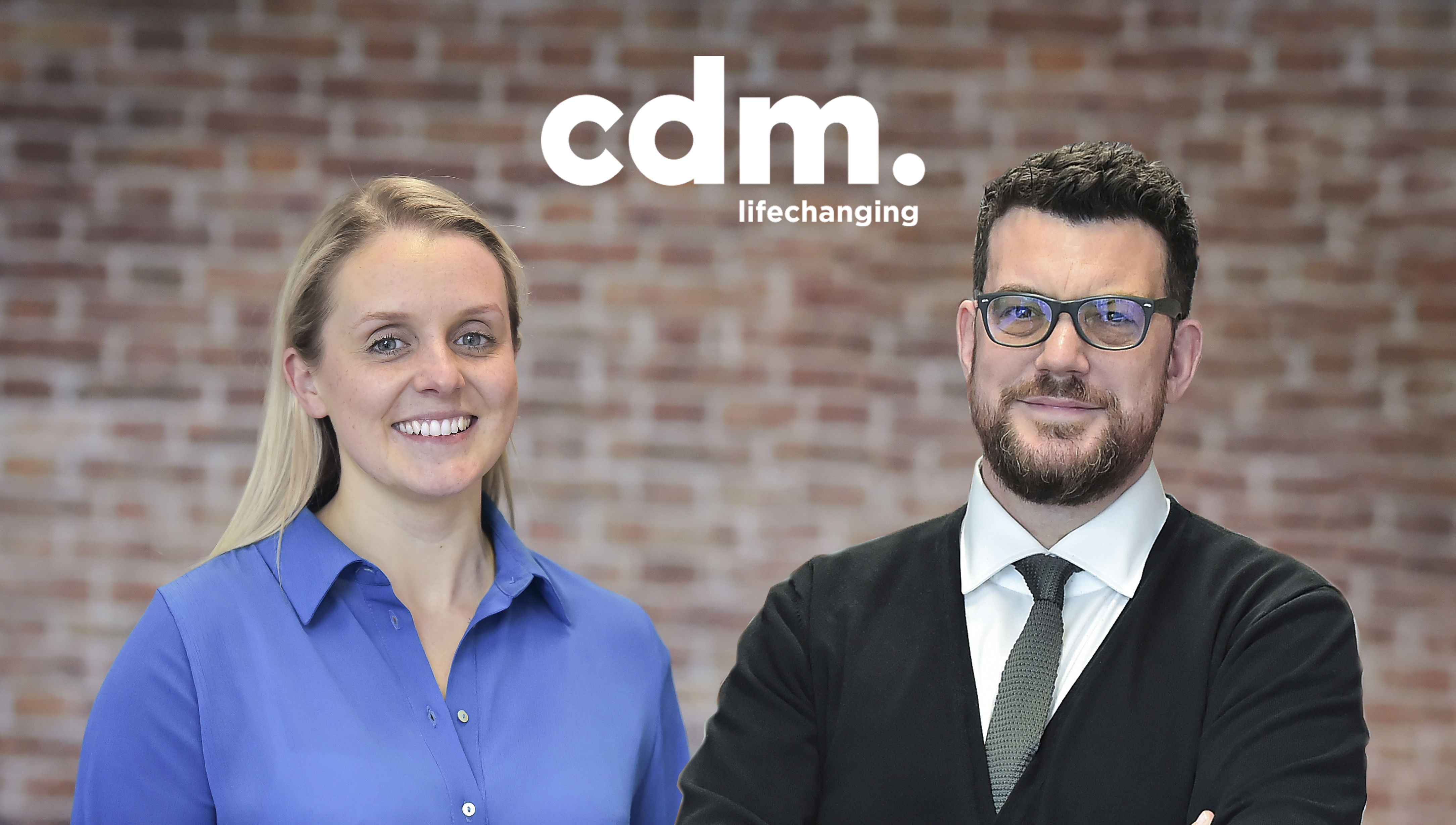 CDM London has made several structural changes to set themselves up for another period of growth. The new structure, says Phil Bartlett, Managing Director since 2014 and now President of the strategic and creative agency, "is in direct response to the increasing value pharmaceutical marketers place on a partner agency's ability to be adept at developing creative and fully integrated business, brand and creative communication strategies'"
The newly created role of President allows Bartlett to continue his focus on agency vision and culture, whilst also acting as a senior consultant to clients. In addition, the shift also reflects Bartlett's role as Global Inclusivity & Diversity Lead for the CDM group of agencies.
Stepping into the role of Managing Partner is Julia Straker, "Julia is a unique talent and a brilliant thinker" says Bartlett, "and the agency will be stronger for her increased scope of leadership. I feel extremely lucky to have her alongside me as we continue to make this the agency we've always wanted to work in"
Straker, formerly Head of Strategic Planning, will now guide the strategy of the agency as a whole. "I'm excited and humbled to take on this expanded leadership role within an agency I'm already immensely proud to be a part of", says Straker.
Straker retains overall responsibility for a 6-strong strategy team spanning brand, scientific and digital, with (former DDB Head of Copy) Shelley Goodwin promoted to Head of Brand Strategy, and Lilly Clervi, (the strategy department's market research expert) promoted to Senior Brand Strategist.
Elsewhere within the agency leadership, Jon Linscott moves to Partnership Development Director, a role focused on "building and nurturing the most effective and efficient client partnerships and ensuring the full value of the agency's expertise and collaborations is at client's disposal" says Linscott"
Finally, in the Creative Department, Jon Moore PhD has been promoted from to Creative Director. "Jon is one of the most awarded conceptual thinkers in the business, this coupled with his deep scientific qualifications, makes him uniquely placed to help guide the agency's creative output for the future, in a more hands-on role" says the agency's Executive Creative Director Olly Caporn.