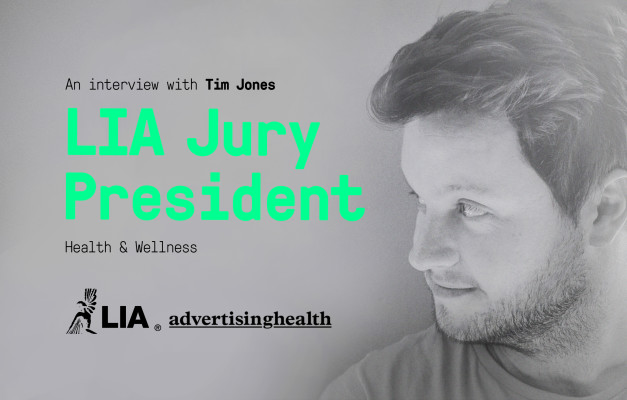 Tim Jones is the Creative Director of Havas Lynx Europe, and Jury President of the Health & Wellness category at this year's London International Awards. We spoke to him about the LIA,  the state of the industry, and what it's like working in healthcare:
First of all, congrats on being selected as Jury President! What do you think makes LIA different to other shows?
The London International Awards have always had a special place in my career. I remember being a young(er) creative working in Cape Town and my ECD, Stephen Burke, had an entire wall full of them. They were these Grand Prix gargoyles that stared you down every morning as you walked into the agency. But they really drove me to want to be better. They made me push harder on every brief. Stephen made it look so easy, but after years of working in the industry I began to appreciate just how rare they were.
That's why I was so pleased to see the introduction of healthcare into LIAs last year. Being invited to join the inaugural Health & Wellness jury was also a massive honour. We were a tough bunch, and rightfully so. We wanted to set the standard (read Olly Caporn's recap of the 2017 judging process), and send out a message that work that wins in healthcare is work that could win anywhere.
This year will be no different.
What do you think about the current state of healthcare advertising?
I'm no doctor (thankfully), but in all honesty, I think our prognosis is looking good.
Health & wellness has historically been seen as an 'easy target' for big consumer agencies, trying to bag more network points. But as a healthy side-effect, the work has become much better. Healthcare agencies have had to quickly adapt in order to compete. And the whole industry is much better for it.
I also think that talented creatives are making the move to health because it means they can make more meaningful work. From terminal cancer to organ donation to mental health – this is the category that can literally save lives. 
What will you and your jury be looking for in the jury room? 
The jury this year is made up of some of the most talented creative minds in the industry. We're a passionate bunch, especially when it comes to the quality of the health & wellness category. We will be looking for big brave ideas that make us feel something.
And I mean really feel something.
We can sniff out the scam and the bland – and we'll be having none of it.
We want to be stopped dead in our tracks; slapped across the face until we well up; and have our hearts ripped out. That's the sort of thing that turns us on (creatively that is).
We want to see ideas that are interesting, crafted, simple, and make us all a little envious. Because those are the ideas that make a difference, and there's nothing more rewarding than championing creativity in healthcare.
Havas Lynx recently won Healthcare Agency of the Year in the sunny South of France. What do you think contributed to this? And is there anything exciting you're currently working on? 
We were just as surprised as most. But it was a great way to end an extremely busy year where we as an agency were on a creative mission. There's so many great healthcare agencies that have set such a high standard that we were just trying to keep up in our own way.
We're also trying to push our clients to do more interesting and brave work. It's a challenge, but luckily the brave ones who have approved these sorts of projects are already starting to see the business results of great creativity. They're fast becoming case studies.
In terms of current campaigns, I can't really mention specifics because most of the work is branded / still in production, but there's loads. Our press team won't be able to take much leave this year…
What tips do you have for other creatives working in healthcare?
Working in healthcare as a creative is like trying to navigate a room full of lasers (like that movie 'Entrapment' with Catherine Zeta-Jones and Sean Connery). Every day you've got to guide your idea through a myriad of obstacles. I'm talking about the 'you can't say that' medical team; the 99 clients in the presentation room who have 99 problems (but a smiling patient aint one); or the research group in Germany who don't quite get it. It's a constant creative gauntlet. And it's fundamentally down to the oxymoron nature of combining science with creativity – there's bound to be friction.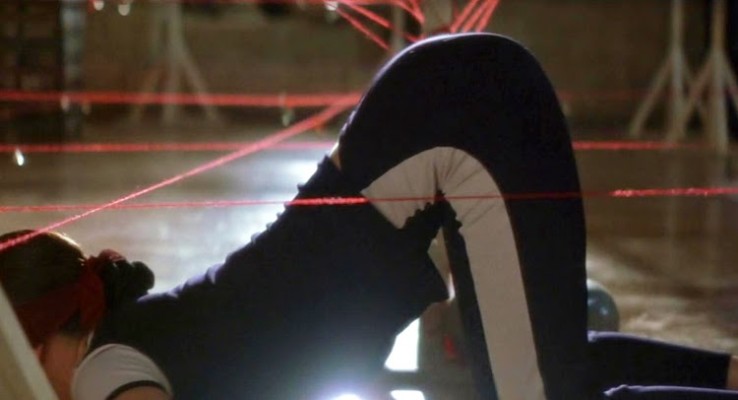 The trick is to find your Sean Connery.
Find a senior creative figure (husky Scottish accent optional) who can help you navigate your way out of it all. Someone who can rise above it all and keep the idea simple. And more importantly, alive.
Because (and this is the real beauty of healthcare) if you can make it out unscathed you will have an idea that is much more powerful than your friends' latest crisp commercial.
It's well worth the struggle.
What's the best piece of advice you've ever received in your career so far? 
Don't be an asshole. (Unless you really need to be.)
Inspire other people in your agency to champion creativity (not just the creatives).
Keep your portfolio on your desktop. Keep adding new work to it. And if you aren't making portfolio-worthy work at your current agency, it's time to get the hell out of there. (We're hiring!)
Thanks for your time Tim. All the best for the judging in Vegas!
No problem. We are looking forward to seeing your best work. And there's still time to get your entries in!
The London International Awards have extended the entry deadline to 13th August 2018. 
Good luck to all the agencies entering this year.