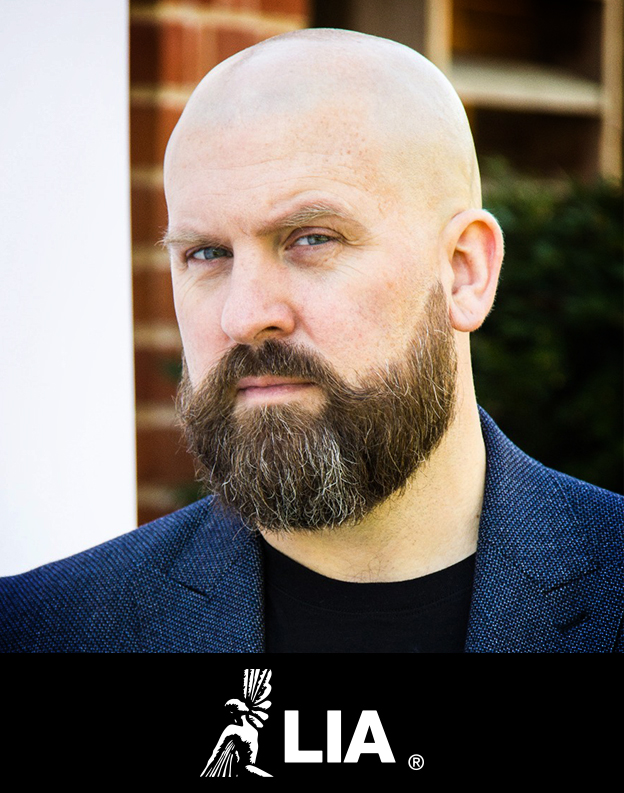 Brett O'Connor, Founder and Executive Creative Director at VCCP Health, one of the most highly awarded Healthcare agencies in London. During his time in healthcare, his experience has stretched from insect repellent to oncology and from KOLs to consumers in the high-street.  He has won a wide range of creative awards and been a jury member on the most creatively recognized award shows. In 2017 he was a member of the inaugural Pharma jury at London International Awards in Las Vegas, this year he will serve as the Jury President for Pharmaceuticals.
 
In this article, we explore Brett's thoughts on Pharma advertising and the importance of awards:
 
LIA: Healthcare and Pharma is based on science. In your opinion, is compelling storytelling more powerful than statistics and charts in provoking a change of attitude and action? How do you balance the factual with the emotional in your narratives?
The great thing about Healthcare and Pharma brands is that on the whole brands do actually have something to say about their product. But, there's nothing worse than seeing a piece of work that just screams data facts. I always remind teams that doctors are people too, buying brands in other areas of their life. They are used to being told stories when buying cars or clothes, so why not tell them a story in their day-to-day role and the brands they use? I think when you see this work it raises far above work that just states facts, it touches them and makes a much longer lasting impression.
LIA: You were a judge at LIA 2018, and this year, you are Jury President for Pharma. Can you please give us a snapshot of what happens in the jury room? What work catches the attention of the jury and is deemed breakthrough and award-worthy?
I've been lucky enough to have judged the inaugural pharma jury in 2017 and again last year in 2018. I 'm privileged to have judged at many of the international award shows, but there's something really special about LIA. Maybe it's the venue, the setting, level of judges or the amount of time we spend judging the awards. I'm sure it's a collection of all of those. Round one is what I call blind voting where everyone has his or her own private tablet and we individually score each piece of work. No one knows what each other is scoring. Once everything has been judged, we normally have a cut point of about 5 out of 10 as to what goes forward. We will look at the list maybe the 4's and then discuss whether they should be taken forward or not. We even have the opportunity to discuss anything they may have scored low that a judge wants to discuss. Then we get into the nitty gritty of watching all the work again and score each piece of work as a shortlist, bronze, silver and gold.
On a few occasions I've seen a judge give a perspective on a piece of work that has changed the opinion of creatives in the room. That colour of metal has on occasion been changed, sometimes for an upgrade. It's great to see creatives change their mind when a valid perspective has been communicated. It's a real healthy discussion with a hell of lot of passion and rightly so. We have a real responsibility to award work fairly and I personally want to leave that jury room knowing I've given my opinion on work and hold my head high, feel proud of what has been awarded.
LIA: Why are awards important to the pharma agencies?
For a long time pharma creative was sneered at. Over the last 5 years, the quality of creative has increased ten fold. But, as in all industries there's still room for improvement. The introduction of pharma categories in the big award shows gives a platform for the best work to have a voice. It's also bringing in a whole plethora of talent from consumer agencies and other walks of life. It's great to see what now wins in the health categories are also winning on other non-health, consumer categories, too. This is a sign that the creative opportunity in health can be and is in some circumstances a contender for some of the best creative thinking in the industry. The amount of innovation taking place and opportunity to create life-changing work is incredible. Who wouldn't want to be a part of that?
___
Make sure you enter your work before the FINAL ENTRY DEADLINE of September 9th 2019.