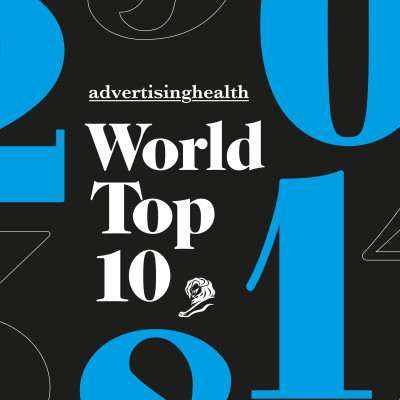 As we are all excitedly awaiting the results of this year's Lions Health awards, we thought it's time to take a quick break and celebrate the wonderful work from 2017.
We've worked tirelessly and meticulously (and hopefully accurately) to create a list of the best campaigns, agencies, and countries in healthcare. Use the map as your guide – a way to acknowledge the agencies and people who are pushing our industry forward and celebrating their creative achievements.
But wait, there's more!
This special 2018 Lions Health edition of the World Top 10 also contains interesting interviews with a couple of jury members; a recap of Tim Hawkey's 2018 predictions; and an intro to this year's 'See It Be It' programme participants. It's jam-packed with pre-Cannes inspiration!
So what are you waiting for? Download the Advertising Health World Top 10 and see who's paved the way for creativity in healthcare in 2018 and beyond!
Go on – it's just a tweet…and it's free. And it raises awareness for the awesome work we're all striving to do.