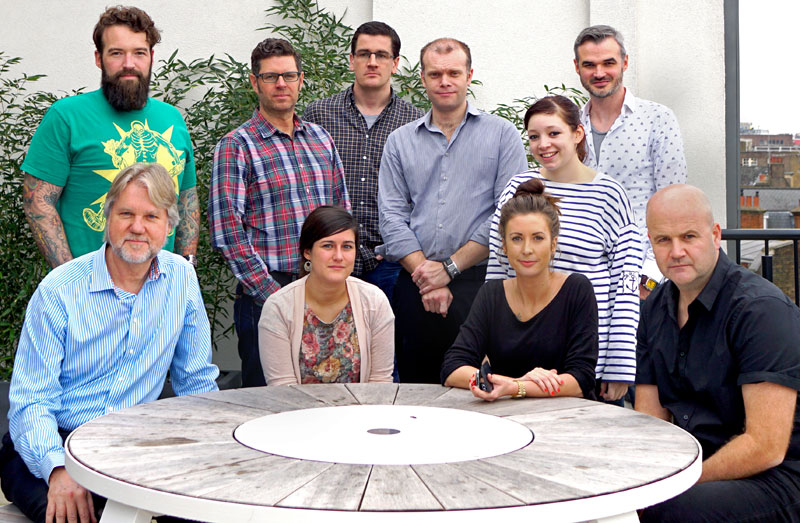 Jay Coombes joins as Junior Writer following a spell as a Research Scientist in oncology. Jay has joined the agency at a very exciting and rapidly growing time, Executive Creative Director Lee Williams said. He is young, smart, eager and confident: a great fit with the agency. Definitely a face to watch for the future!
Following an 'apprenticeship' as creative coordinator, Lucy Stuteley has been made Junior Art Director. Lucy is a very talented Art graduate who was part of the team that developed the groundbreaking Peace by Piece campaign for Animals Asia.
Russell Kirk joined the agency earlier in the Summer as Senior Art Director. I have known and worked with Russell for over 15 years, Williams said. He has made a huge difference to the agency's conceptual capability and is an essential part of the new department's focus on big, media-agnostic ideas. Our clients still look to us for creative ideas as much as creative tactics and while the idea remains king we will continue developing and expand our creative offering to match our clients' needs, Williams said.
Michael McGowran, who has been at the agency for 18 months, moves into a Head of Copy role. Michael has very broad healthcare category experience and is as comfortable overseeing a highly technical monograph as he is writing a primary care sales aid. Coming from a writing background myself, I see and appreciate the real value someone like Michael brings to a creative department, Williams said.
Catherine Mohan joins the department's growing number of writers. Catherine joined the agency just before I did, Williams said, and when I saw her CV and writing ability, I was delighted they already had her onboard. She has a great career ahead of her as a writer.
Lizzie Townsend joined the agency as a designer but has been promoted to Art Director. Lizzie has it all, Williams said. She is very conceptual but also has a great design eye. She is currently working on a couple of high-profile, global creative projects, including our landmark Peace by piece campaign for Animals Asia.
Dale Choate, who joined the agency shortly after Williams, has been promoted from Senior Writer to Associate Creative Director. Dale is that rare breed in pharma that can do the science but loves-and-does creative too. He's made a big contribution to the agency, particularly in terms of our recent successful run of pitches, Williams said.
Mark Murrant-Patrick completes our recent core creative 'signing' and joins as Senior Writer. Mark has an impressive CV and track record that includes an MA in medical ethics and an earlier career in Publications, then on the client service side of agencies. More importantly, I have worked with Mark previously, Williams said, so I know how capable he is at writing – technically and creatively.
Nick Hembury joins the agency as Creative Services (& Operations) Director. David Higgins, Managing Director UK said: Nick plays a critical role with responsibility for overseeing, guiding and coordinating agency operations, ensuring we have the right planning and organisation around every brief and every job – and then the right creative resource too of course. Nick and his team run anything and everything to do with process and production at the agency, from structuring our server to driving accurate project plans to maximising quality control, ensuring that the agency works as one.
Our strategy is simple, Higgins, continued. To continue doing great work based on great insight and strategy. We will continue to hire new talent but also, importantly, we will promote those within who are a key part in our journey towards being one of Europe's leading agencies.