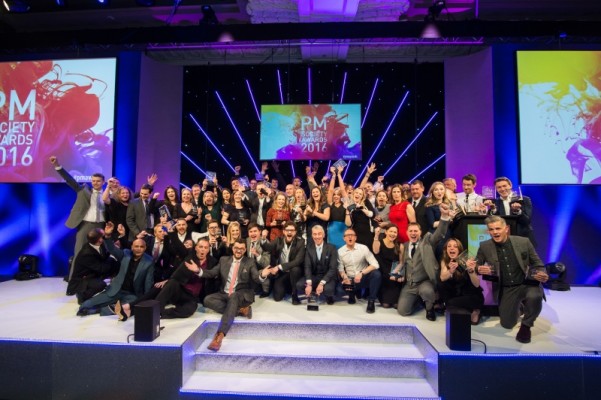 There are just over two weeks in which to submit your entries into the PM Society Awards 2017. 
You won't want to miss out on your work being featured at the industry's biggest annual gathering and, with 19 categories covering all aspects of pharmaceutical promotion, there is bound to be a category for you to highlight your 2017 campaigns.
You can now submit your entries which must reach us by the closing date of Friday, 13 October.  The awards ceremony will take place on 2 February 2018 at Grosvenor House, Park Lane, London – make a note in your diary for the awards event of the year!
Following a specially commissioned survey of agencies we have made a number of category changes this year to ensure they are relevant to today's pharmaceutical marketers:
A new Disease Awareness category for HCPs, alongside the existing one for patients
A new category for Film & Animation aimed at patients, alongside one for HCPs
Advertisement Campaigns are now judged by HCPs as well as agency creative directors
A new category for the Best Use of Insight in campaign development
Direct Mail material should now be entered into the Interactive Communications category
Don't forget that most categories are open to work designed for overseas markets as long as it has been created in the UK. View categories.
The PM Society is delighted to announce the appointment of head judge, Tracey Brader, Managing Partner of DDB Remedy, who will oversee all aspects of judging across all award categories.
Tracey has over 25 years of experience in healthcare marketing, working both in international market research and communications.
Read more about Tracey and her support panel of Craft Judges.