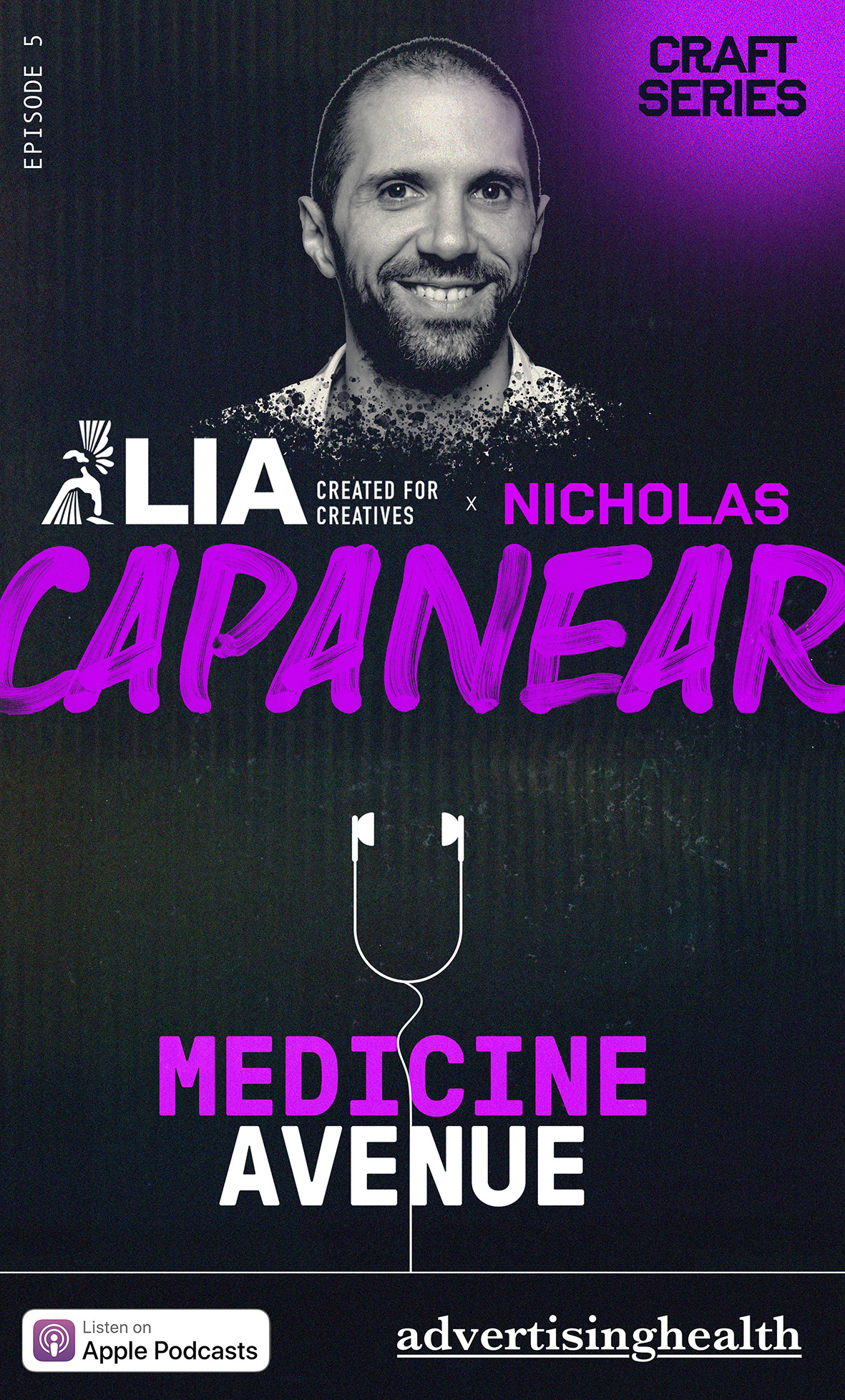 In this week's episode of Medicine Avenue – proudly brought to you by AdvertisingHealth and the London International Awards – we speak to Nick Capanear, EVP, Executive Creative Director of GSW.
A 20-plus-year veteran creative, Nick is proof that the best creatives never stop learning. His work has consistently pushed our industry forward, combining an exceptional eye for craft and creativity that permeates his work from consumer to serious science.
Join us as we discuss Nick's career, some of most awarded work, as well as how he took a pharma campaign all the way into Lürzer's Archive.
Listen on Apple Podcasts or here: