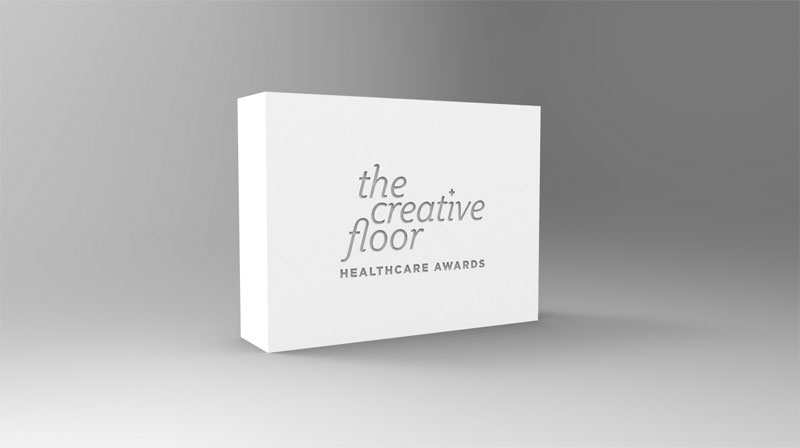 The Creative Floor Healthcare Awards are back for their second year.
And will continue to be the only healthcare award show on earth that will donate a percentage of profits to help young talent break into the health and wellness creative industry. Last year raised £7k and the winners of the 2014 awards decided that the profits would go to The School of Communications Arts 2.0.
This year brings a few more surprises. Two more categories have been added: Best Healthcare Company and Best Communications Agency.
As well as lining up the best Creative Directors from health and wellness agencies from across the globe they also have bought in Group Creative Director of Apple, the Global Creative Director of Unilever and the world's most awarded art director, the legendary Paul Belford.
You can see the full list of judges here:
Ben Kay, Group Creative Director Apple, Media Arts San Francisco
Tony Hardcastle, Global Creative Director Unilever, DLKW Lowe
Paul Belford, Executive Creative Director, Paul Belford Ltd.
Daryl Corps, Creative Director, Droga5, Sydney
Simon Rice, Creative Director, AMV BBDO
Jeremy Perrott, Global Creative Director, McCann Healthcare
Jac Nolan, Executive Creative Director, Digitas Health
Dennis Field, Group Creative Director, Langland,
Dominic Marchant, Founder, DJM
Elizabeth Elfenbein, Co-Chief Creative Officer, Cement Bloc New York
Rich Levy, Chief Creative Officer, Draft FCB Health
Hugh Fitzhardinge, Creative Director, Ward6
Shaheed Peera, Founder and CEO said: "The calibre of judges this year is greater than anything I've ever seen at any other health and wellness award show. It's going to feel pretty special to win something here."
Sponsors of the awards are Advertising Health, Pharma Phorum, Young Creative Council, School of Communication Arts 2.0 and The Ideas Foundation.
THE FINAL DEADLINE FOR ALL ENTRIES IS 27 MARCH.
TO VISIT THE SITE PLEASE GO TO:HTTP://THECREATIVEFLOOR.COM/AWARDS