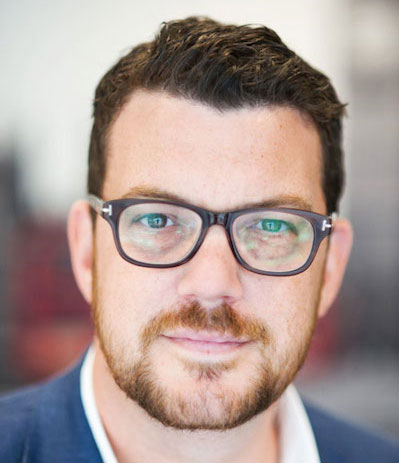 1) It's never as bad as you think
I don't need to tell you that CDM London's reputation hasn't been great over recent years, so I was fearing the worst in my first days. But I've been constantly and pleasantly surprised by the quality of the people, the energy in the place and the ambition of the agency as a whole. It's made for a positive, collaborative and determined attitude that would be impossible to artificially create.
2) It's always worse than you think
Perhaps I knew more about the huge success and high standards of the CDM New York office because of my background in global networks (where CDM NY are spoken of in hushed, reverential tones), but I'm still shocked by the lack of broader awareness in the UK and EU of the brand and what it represents. We're working on changing that, but we're humble enough to know that it'll take time and reputation will likely lag behind the reality of what we're doing.
3) What got you here won't get you there
I've known this for a while, and I've even been preaching it for quite a while, but knowing when to let go of what's come before is even more crucial in a growing and changing business – within a massively changing industry. Iteration and learning agility are key – as Darwin pointed out, the most adaptable to change will survive. That's true for agencies and it's true for the people within them.
4) "There are no strangers here…
…Only friends you haven't yet met". I've never been in Omnicom before [I have experienced WPP, Publicis and IPG] and I've honestly never known more active collaborations and ardent collaborators.  It means we've met some incredible people doing incredible work and been able to offer clients more interesting, more innovative and much more bespoke solutions than we would ever have dreamed of on our own. Couple that with being part of a CDM family that is hugely supportive without ever being overbearing and it's been an enlightening 12 months.
5) You're never too old to learn
I'm still extremely young and full of vim and verve of course, but I've learnt more in the last year – about what it means to truly lead a team, about how strong values can really bind a global organisation, about the digital trends in health that will literally change our lives and are already HERE and NOW, about how much I enjoy having a boss who shares my love of old school hip hop – than I would have thought possible. It's been exhilarating and energising in equal measure.
6) No one knows what the future holds…
But if you're open-minded and bold and inquisitive then the opportunities will be there for you. One thing's for damn sure – whatever work we're going to be doing in a decade from now, it will not be what we're doing today. "So throw off the bowlines. Sail away from the safe harbor. Catch the trade winds in your sails. Explore. Dream. Discover."
7) It is possible to function on virtually no sleep
One day in this wondrous future my younger son Jack (15 months old) will decide to consistently sleep through the night – until then there's sweet, refreshing caffeine and a weary smile.