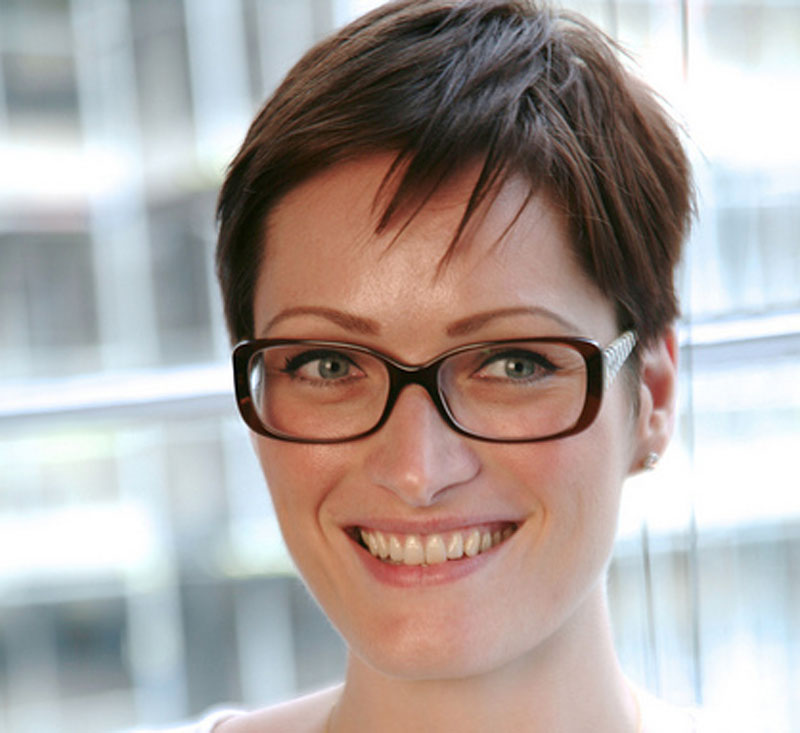 AH: Please tell us a bit about 23red?
JA: 23red are an integrated communications agency that specialise in changing consumer behaviour. We work with clients in the private and public sector on initiatives geared around motivating consumers to take action. Our philosophy is Do Feel Think – we believe that by doing, people change how they think and feel. So getting people to do something is at the heart of our approach.
AH: Please tell us about a piece of recent work that you are proud of?
JA: We have been working with the Health and Safety Executive to help change the behaviour of tradespeople so that they better safeguard themselves against the dangers of asbestos. It's a tricky audience to change – they are hard to reach and the circumstances in which you might encounter asbestos are not as cut and dried as you might think. It's a serious issue, 20 people die from asbestos related diseases every week. We created an innovative info information pack including durable, straightforward advice cards that focussed on specific likely scenarios that could be hung inside work vans; and importantly we included a protective overall so that we were literally putting the solution in people's hands. The response has been phenomenal and early results on behaviour change have been very encouraging indeed.
AH: You worked on the Change4Life partnership with Disney last year. How easy is it to engage young people in health?
JA: Young people are very open to change. They are still developing and forming habits and behaviours. The trick is to develop work that captures their imagination which is why I think the partnerships with Disney is so great – they have been capturing children's imagination for over 90 years. Fun and interactivity have always been central to Change4Life too so the combination of the two brands together is really compelling. And importantly, the work we do also captures mum and dad's attention which is vital when you are trying to embed good behaviours in children, we knew it had to involve the family.
AH: Do you think that behaviour change in regards to health can be achieved by individual organisations, or do you think more partnerships are needed?
JA: People don't live their lives in compartments, everything is interlinked – work, play, fun, entertainment, socialising, exercise and community – they are all woven together. That is what we need to remember when we are trying to bring about change to behaviour that impacts health. When Government, industry, communities and charities work together we can build presence for health activity that mirrors the lives of real people. Partnerships are crucial, there are very few brands that have true permission to talk about heath that are also have a constant presence.
AH: What are your thoughts on democratising good health for all?
JA: We have a belief in this country about good health and healthcare being available to all. It's something that most people feel very passionately about. Whilst there have always been products for the elite, the greatest opportunity lies in the masses. Technology means that we can produce, at low cost, the means for everyone to better engage with their health, and for them to understand how they can protect it. Good health should absolutely not be for those that can pay for it, and how empowering for brands to have it in their gift to change health inequalities today, forever. I think we will see many more innovations over the next few years that do just that.
AH: How would you advise a health organisation to go about reaching at-risk audiences with health communications?
JA: I'd offer three pieces of advice – 1) identify who they are properly, at risk audiences are not groups of issues or characteristics, they are different people with often very complex needs and differences, so meet them, talk to them and talk to the people that care for them. 2) work with them to create the solution. We do a lot of co-creation work in our campaigns for at risk audiences and the value of bringing people together to define their own solution cannot be overstated. 3) Knowledge share – we are all working to the same goal so let's share what we have done, both the successes and failures so that we can all find the right answers faster.
AH: How important do you think it is to ensure health campaigns are integrated across different channels in today's media landscape?
JA: It is fundamental. Different channels serve different purposes and are able to influence in complementary ways. Planning across channels is a core component of the health campaigns we are involved in and something we are very passionate about. We always start with understanding, what is the desired change we want to see – then work outwards from there.
AH: Are there any projects you are working on that we should keep an eye out for in the coming months?
JA: Change4Life will be back over the summer with some new things for families to enjoy as they get healthier. No Smoking Day is round the corner – another chance to quit and to feel part of a big event. Dementia Friends have reset their targets having reached the million Dementia Friends pledged last year, so expect a lot more on that as we go for 3 million next!
AH: What advice would you give to graduates trying to break into the health industry?
JA: Read lots, talk to people, ask questions, be brave and stay true to your passion. Working on health campaigns means ending the week knowing you are part of a community striving to make things a bit better every day – it's hugely rewarding.
AH: Who is your role model in the health industry and why?
Sheila Mitchell, she is the Marketing Director of Public Health England, one of our clients. Sheila's clarity of thought and vision about how to tackle the volume and breadth of issues is an inspiration. With her at the helm the marketing interventions PHE have delivered have been more focussed, ambitious and of real value.
AH: Thanks!