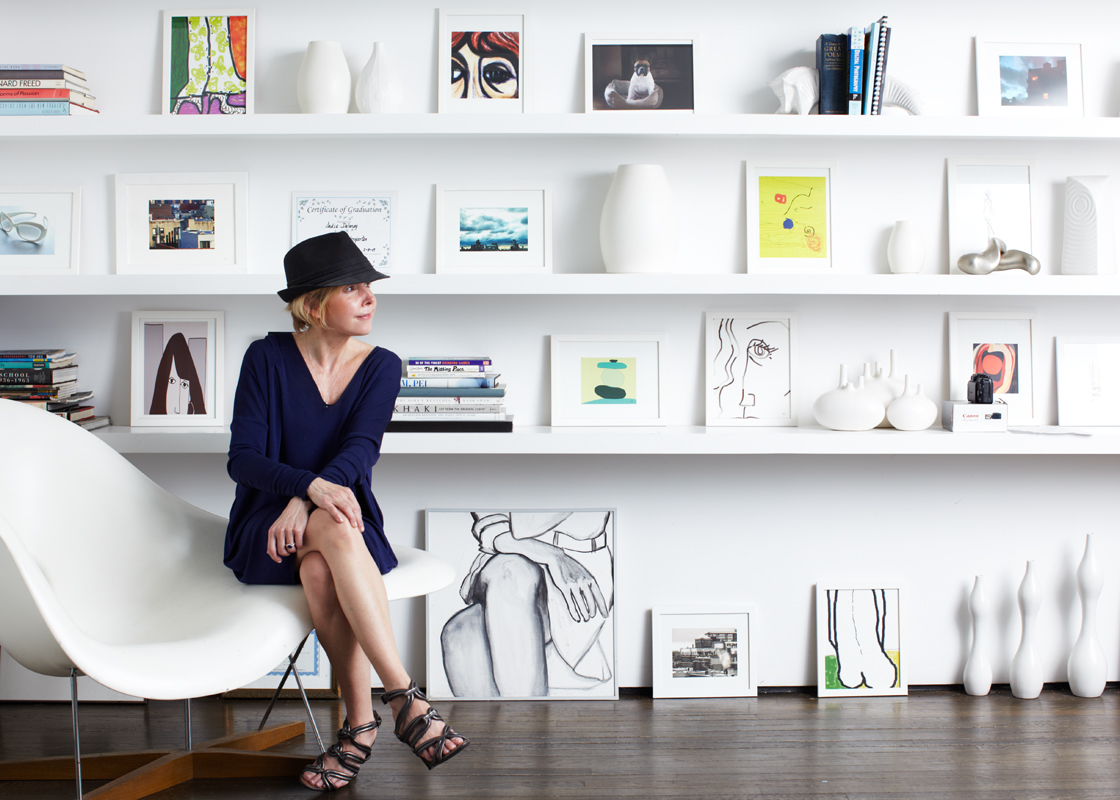 Ad Age spoke to Kathy Delaney.
Creative marketing for the health industry is becoming a bigger deal. The Cannes International Festival of Creativity this year will hold its first-ever Health & Wellness Awards, and to lead the inaugural jury, it has appointed Saatchi & Saatchi Wellness Co-Managing Director and Global Chief Creative Officer Kathy Delaney as President. Ms. Delaney joined the agency last year, with the remit to lead the agency in creating innovative campaigns as well as platforms that will help people lead healthier, longer lives. She moved from her own consultancy and previously served as global CCO and president of Nitro, where she worked from 2007 to 2011.
At Saatchi Wellness, Ms. Delaney has overseen campaigns for Crossroads Community Services, including a moving poster effort that illustrated how acts of kindness could actually improve your health, as well as work for Exhale Yoga Spa, Nasacort and Frontline.com. The agency has a mandate to not only help brands promote wellness, but also for its own employees to lead healthier lives: Each staffer commits to a personal wellness goal, for which Saatchi acts as support system.
Ad Age checked in with Ms. Delaney to find out what makes her tick — beyond promoting healthy living.
1. Just call her Kathy from the block. She grew up in the Bronx — though she never acquired the distinct accent. The neighborhood kids said she "tawked funny." She attributes her "accent" to her "TV as babysitter" upbringing.
2. Her father was a private detective. She inherited his insatiable curiosity and sense of justice.
3. She learned the art of storytelling from her Irish grandmother, who had a gift for inventing stories (some call it stretching the truth) at the drop of a hat.
4. She traveled to Somalia with 50 Cent. The rapper was one of her partners in launching an energy shot that had a give-back at retail to feed hungry kids.
5. She and her husband (who is a personal trainer, trained chef and nutritional advisor) eloped to Sante Fe, New Mexico. Having not heard back from one justice of the peace on whether he'd perform the ceremony, her husband-to-be contacted another. Both showed up on the day of the wedding and got into an argument about who was supposed to perform the ceremony. Luckily, they shook hands before it came to blows, and as one of them drove off, the other officiated as the couple took their vows.
6. She has a very large French bulldog named Sadie.She doesn't understand the "Manny the Frenchie" craze at all. In her opinion, Sadie has much more personality.
Source : http://adage.com/article/six-things-you-didnt-know/things-saatchi-saatchi-wellness-cco-kathy-delaney/292612/