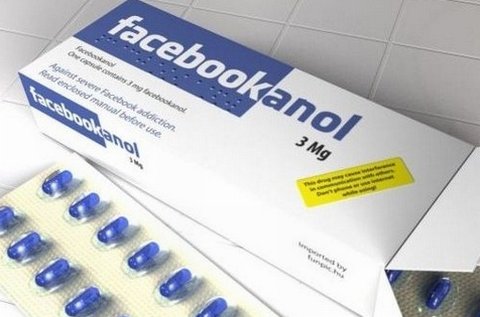 "The Food and Drug Administration won't hold pharmaceutical manufacturers and distributors accountable for information patients and clinicians post about their products through social media channels that the companies support.
The industry has been reluctant to fully embrace the platforms because they lacked direction from the FDA on how to use them without veering into prohibited promotion. The FDA held a public hearing on the issue in 2009 but until now had not offered any guidance.
In a draft policy released Jan. 13, the FDA indicates that a company is generally not responsible for user-generated content that is "truly independent," as in not produced by the company, or on their behalf.
"This excuse for ignoring patients on social channels just went 'poof' in these seven pages of draft guidance from the FDA," said Leerom Segal, CEO of Klick Health, a digital marketing firm. "This document clearly shows the FDA's position on third-party user-generated content, and healthcare companies are not responsible for it, even when it's on their properties."
Drug companies were concerned about being held accountable for user-generated content because they couldn't control the promotion of their products for off-label uses, which is permissible for physicians but prohibited for drugmakers. Also, because the companies are obligated to disclose information such as side effects when promoting a drug, it was possible they could be dinged for failing to provide that balance when consumers or physicians express enthusiasm for products online.
Under the draft guidance, pharmaceutical companies are also not responsible for content published on sites that they support financially but have no editorial control over. Nor are they on the hook if they promotional materials to a third-party website, such as those run by foundations for particular disease groups, as long as they did not direct the placement of the promotion within the site and had no other control or influence on that site.
Still, by including such language as "generally not responsible" there could be some instances where companies can find themselves in trouble, said Maura Monaghan, a partner in the law firm Debevoise & Plimpton.
For instance if a company posts a message on Facebook suggesting consumers share stories about how a certain product has helped them, the subsequent comments may not be viewed as "independent," Monaghan said.
U.S. pharmaceutical companies may have gotten off easy compared to other areas of the world, said Peter Pitts, president of the Center for Medicine in the Public Interest and a former associate commissioner at the FDA.
The European Court of Justice recently ruled that online remarks about drugs posted by a third party on the manufacturer's Web property could constitute advertising, even though the post's author has no connection with the product's manufacturer or marketer.
"That's carte blanche for an almost complete gag order on anyone who wants to discuss anything to do with medicines," Pitts said.
Still, experts say there are crucial questions not outlined in the guidance that may still prevent some companies from jumping on the social media bandwagon. These include knowing when a post on a social media site crosses the line and becomes advertising and how a company can include balanced information in formats that allow 140 characters or less."
Source : http://www.modernhealthcare.com/article/20140114/NEWS/301149956
Follow Virgil Dickson on Twitter: @MHvdickson