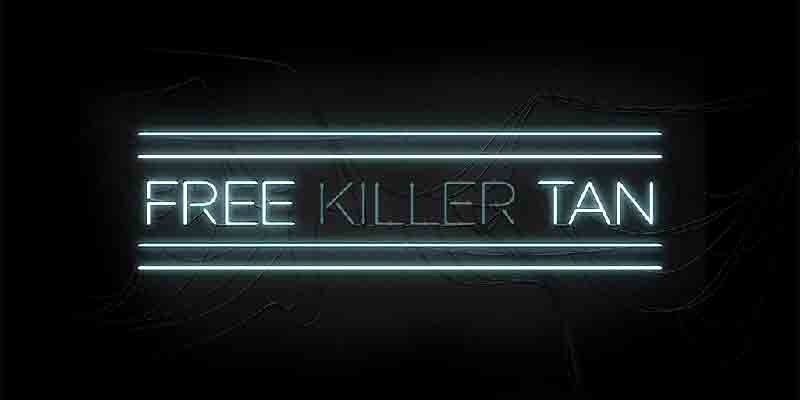 In the middle of an east coast winter, many prepare for warm destination vacations or seek respite from the cold by visiting their local tanning beds, unknowing exposing themselves to one of the most deadly forms of skin cancer, melanoma. To help educate and avoid the tragic loss of life caused by tanning bed usage, the melanoma awareness organization Mollie's Fund and Area 23, an FCB Healthcare company, have launched the "Free Killer Tan" campaign.
The premise behind the initiative was simple: Set up a fake tanning salon in midtown Manhattan and invite patrons in for a free tan. However, once people arrived, they were confronted with a dramatization of the deadly effects of tanning. A public service announcement video documenting the creation of the fake tanning salon event shows the emotional confrontations with unsuspecting tanners. It can be viewed on the campaign's microsite, www.freekillertan.com.
Microsite visitors are encouraged to invite friends, family and colleagues to experience the microsite and PSA under the guise of a "Free Killer Tan" e-certificate, tapping into the power of constructive peer pressure to force tanners to think twice before using a tanning bed.
"We needed to go beyond the traditional way of educating the public about the dangers of tanning," said TimHawkey, managing director of Area 23. "We had to get under people's skin to really change their behavior and make sure they never use a tanning bed again. If visitors can take away one fact after visiting the campaign microsite and watching the PSA, it's this: Tanning beds kill, and they're not worth the risk."
Jack Biggane, co-founder of Mollie's Fund, said that they're always trying to find new and impactful ways of educating people on the dangers of indoor tanning. "Despite this grim reality, more than 30 million people use tanning beds each year, 2.3 million of which are teens. When Tim's team approached us with the idea, we loved that it delivered this potentially life-saving message in a way that's hard to ignore."
Dr. Elizabeth K. Hale, Clinical Associate Professor of  Dermatology at NYU Langone Medical Center, Vice President of the Skin Cancer Foundation, and consulting physician on the project, states that a tan is the body's response to injury from UV rays, and tanning causes dangerous mutations which make the skin susceptible to the development of cancer. "Sometimes it takes shock tactics like this to show people that just one tanning session can increase your chance of getting melanoma by 20%."
According to the CDC, Tanning beds cause at least 400,000 cases of skin cancer in the United States annually, including 6,000 cases of melanoma, the deadliest form of skin cancer.
This project was made possible by a grant from The Miracle Foundation, a nonprofit organization dedicated to improving the lives of those diagnosed with cancer and to finding a cure for this disease.