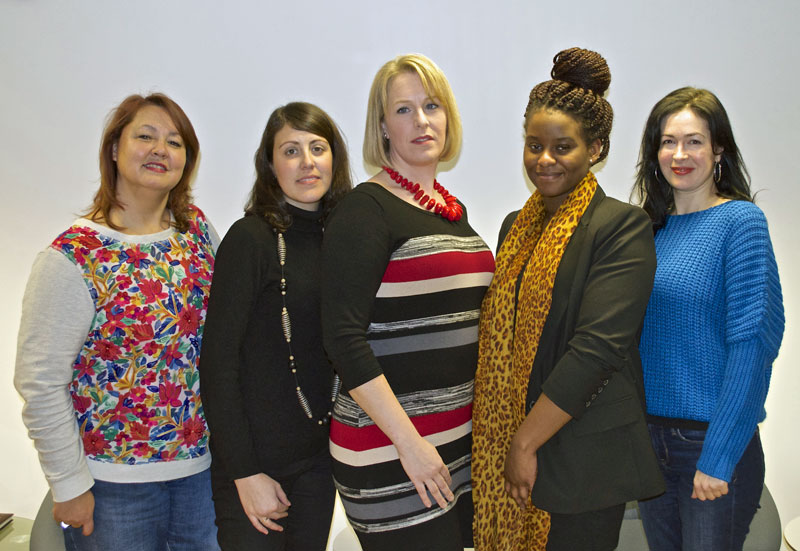 Health4Brands (H4B) has bolstered its team with some internal promotions and exciting new hires.  The healthcare communications agency will now be headed up by Gerry Crawford as she moves from Client Services Director to General Manager.  Former Managing Director Brad Sellars, who is moving to a new role within the Havas Health network, said "With over 25 years of integrated, cross-border, cross-discipline and through-the-line experience on both agency and client side, I am confident that Gerry's abundant experience and energy will drive the agency forward and ensure we continue to deliver on our 'Good Chemistry' commitment to our clients."
In addition, Marina Via has been promoted to Account Manager and the agency welcomes Kathy Svejdar as Account Director, Kechi Chinda as Senior Account Executive and Christine Kyme as Senior Copy Writer.
Marina has built on her knowledge of global and local campaign development since joining the agency as an intern in November 2013. Of her promotion Gerry says "Marina applied to us as an intern after moving to London from Spain. We realised very quickly what an asset she was to the team and needless to say she didn't remain an intern for very long! This well-deserved promotion marks her continued growth within the agency."
Kathy Svejdar, who joins the client services team as Account Director, has experience working on both client and agency side and is known for her strategic and resourceful solutions. With a background in digital communication solutions, she strengthens the team's digital knowledge. Also reinforcing H4B's digital focus is Kechi Chinda, who joins as Senior Account Executive. Kechi has over 4 years' experience working in the pharmaceutical and healthcare industry and has worked on projects for Bristol-Myers Squibb, GSK and Sanofi. H4B's Creative Department gets a new Senior Copy Writer in the form of Christine Kyme, PhD, who broadens the agency's clinical expertise with her comprehensive experience of healthcare communications.
Of the H4B Team and the new hires, Gerry says "Here at H4B London we pride ourselves on putting our client's brands and business at the centre of everything that we do. We want to have the right chemistry in place to support their needs and the expertise and skills our new hires bring to the team acts to really enhance our good chemistry."