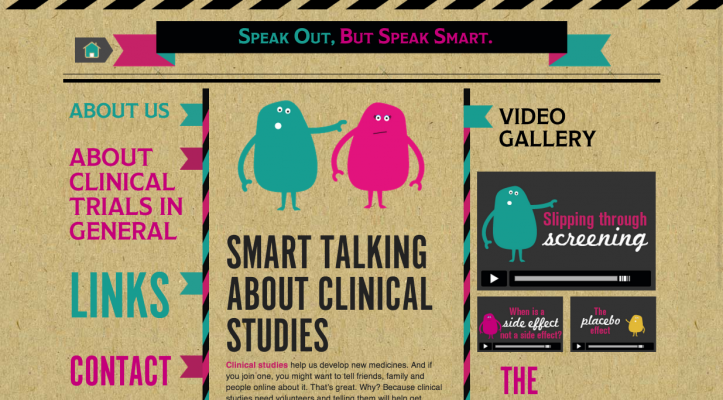 Langland in collaboration with CISCRP, a non-profit clinical research education organisation, has launched "Speak Out, But Speak Smart" – an online communication guide for clinical trial participants.
The website encourages discussions, while showing how sharing certain information can have unforeseen consequences. And with the rise of digital-savvy ePatients who use the Internet both to gather health information and disseminate their own experiences, the need for such a resource has never been greater.
"We're always looking for new and creative ways to educate patients," said Ken Getz, CISCRP Founder. "Speak Out Speak Smart is an entertaining and unique approach conveying how each individual's actions impact a research study.
"Social media presents challenges for the healthcare industry," says Emma-Kate Yates, Langland's Group Account Director. "We're delighted to be part of an initiative that empowers patients via an interactive experience complementing the environment they already occupy online."
http://www.ciscrp.org/patient/primer/
Read the full article here - http://beta.langland2013.co.uk/#/news/speak-out-speak-smart