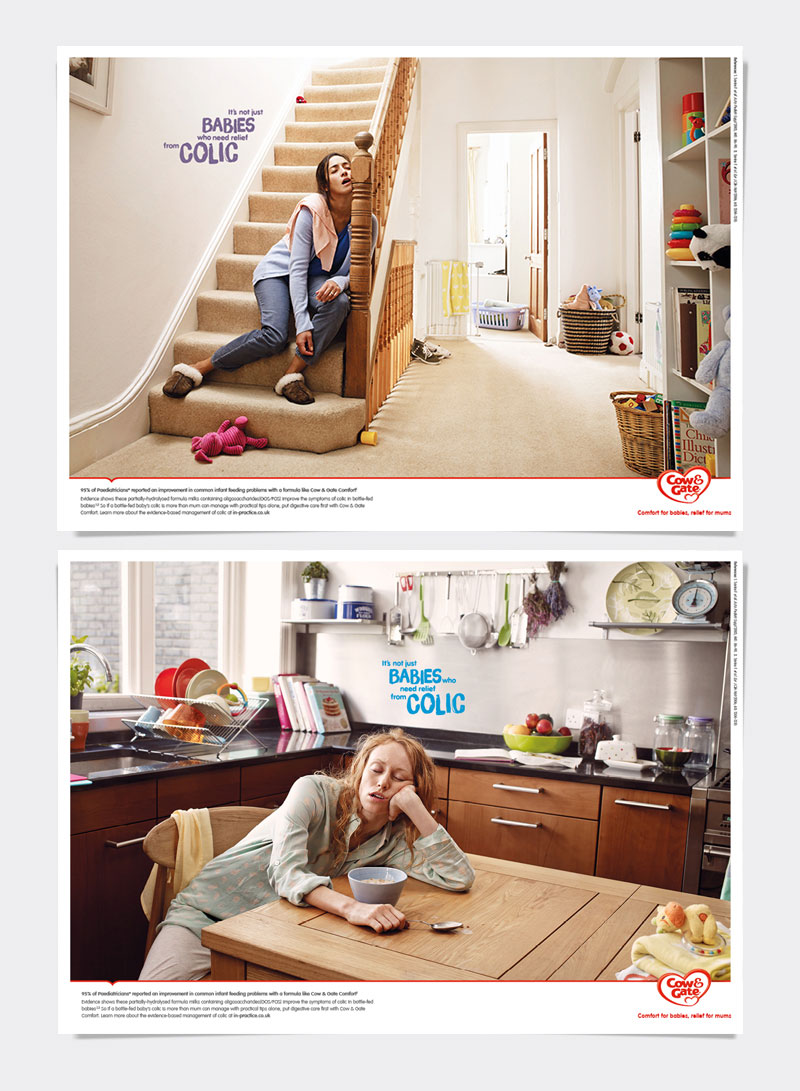 Marketing for infant nutrition products usually has little conceptual merit. Regulations forbid the promotion of first infant milks and communications to healthcare professionals about special milks often receive little attention, usually appearing as stock- and pack-shot montages.
Instead of adding to the baby-stock-photography soup, Cow & Gate have made a simple, but important shift in communications for their Comfort Milk for bottle-fed babies with colic. With the strategic and creative support of their health agency PAN Unlimited, they have focused on the detrimental impact of colic on mum's health and wellbeing, an issue recognised by NICE.
Armed with this unique insight, and with the help of award-winning photographer Dylan Collard, they were able to clearly communicate the product's ability to help manage the symptoms of colic and provide some much-needed relief – without a baby in sight.
This is already showing signs of resonating with their target audience, with direct feedback from health visitors praising this approach:
"I haven't seen anything like this before – something that shows how colic affects mum. [She] is the cog in the wheel. Mum has to be well to look after baby." Health Visitor, UK.