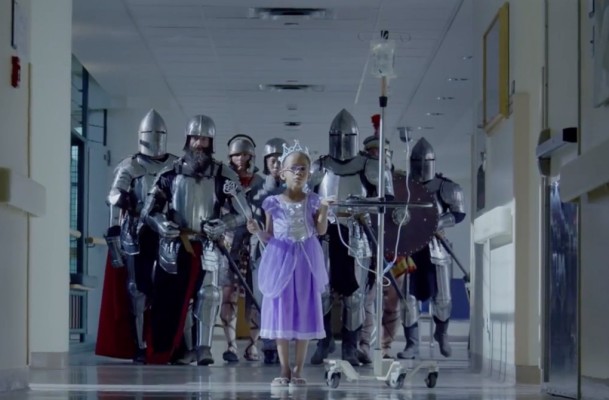 A bold new campaign by the Hospital for Sick Children is not only raising money but spirits.
Called 'Sick Kids Vs.' the ads show children in boxing rings, dressed as wrestlers and even with super powers. The campaign has a simple but powerful message – Sick isn't weak.
"It's not a way that we're used to seeing charities speak to their audience and yet it is so fundamentally true and authentic," Lori Davidson, vice president of branding strategy and communications for SickKids explained.
The campaign is one of the biggest the hospital has ever done and involved 50 patients, more than 100 staff members and took over seven days to film.
The images of resilience will be draped inside the hospital, the Air Canada Centre, Yonge-Dundas Square and on streetcars.
"We need it to be a new message, a new voice, in order to jolt the people that are sitting on the sidelines, and bring them in to fight with us," Davidson said.
The intention isn't just to raise money for the hospital and research but to inspire patients.
"There is a resilience and an optimism that is inherent to all of these kids that every adult needs to embrace that really is the spirit of this campaign is around tenacity and resilience," Davidson said.
The first commercial called "Anthem" is one of four television ads. The next commercial to be released will be called "Grace" and is based on a young girl who passed away and her journey with osteosarcoma.
"Grace would absolutely love this campaign. She would have been so happy to participate in this campaign, the super hero one," her mother Andrea Bowen said. "We're very honoured that she's in the other ad campaign. Although it has a much different feel, we're very honoured. Love seeing that face."
Created out of Cossette and directed by Mark Zibert out of Skin and Bones Film Company, the ad is reminiscent of the Cannes Grand Prix-winning "Meet the Superhumans" ad from Channel 4, which compelled viewers to rethink misconceptions of paralympian athletes.