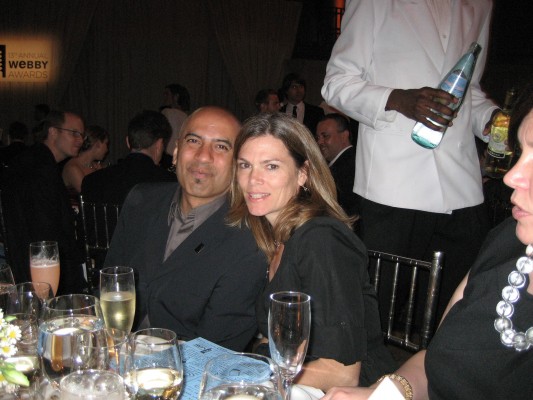 We are all about cross-agency collaboration at Advertising Health, which is why we were pretty pleased to see Vineet Thapar (Digitas Health) and Leslie Taylor (Inventiv Health London) had setup a monthly creative meetup for Uk based creatives we asked him to put the project in his own words….
"The WARD is an intimate initiative in response to a need for healthcare creatives to have a forum for regular interaction outside the usual award soirees etc. It has just got off the ground and I am joined in this effort by Leslie Taylor from Inventiv Health London, who also happens to be my previous marketing partner from Digitas Health US. We were looking for a way to connect with others like ourselves (primarily sr creatives) and get to know our peer group better.
Our goal is to get a strong conversation going among healthcare creatives and ideators. The healthcare universe is undergoing tremendous and exciting change and we felt that perhaps it's time for the interested to come together and have important conversations that are currently happening only in small closed circles. Empowered patients, the shrinking brand pipelines, changing nature of marketing, the role of digital, the Quantified Self movement…there is so much to talk! Hopefully our monthly meetups will evolve into open forums where multiple conversations will happen, and people will open up and talk instead of keeping their cards close to the chest–which I hear from peers is the status quo.
Our first meetup was a modest affair, but we did get around 8 people to come out and join us at Fuller's pub in Kings Cross. Three others sent personal regrets due to the IPA Awards event that evening that many were attending. So all in all we have 50% engagement which was simply outstanding from our perspective.
Many ideas were offered by people there and we will see which ones come to fruition with time. My personal aim is to get buy in from sr. creatives for a extra-agency collaborative construct as part of The WARD that allows us to volunteer effort towards important issues and causes that we all help identify. But that's blue sky thinking and some ways away. Right now all we want is to sustain the momentum we have and transform that into interesting, exciting meetups with low barriers to entry, stories, and ale

You should come!"
Want to find out more?  Why not head over to the members only group on LinkedIn and join the conversations.