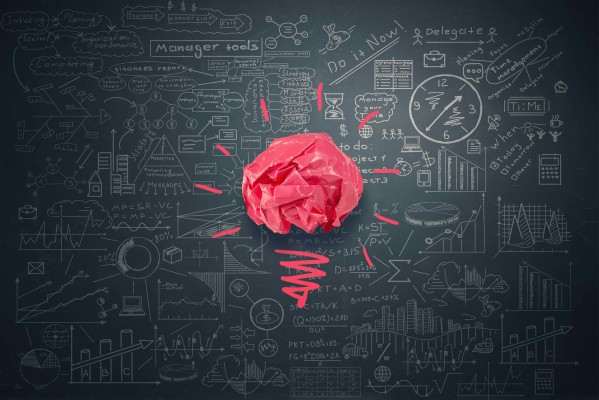 This morning as I was having my breakfast at my desk, an article featuring a panel of experts discussing the top challenges facing pharma marketing, caught my attention.  Working in a creative agency, we're always looking for new ways to address the problems that our clients face, often drawing on expertise from consumer marketing and new technologies.  The article covered the need to enhance the customer experience, embrace social, develop a content marketing strategy and obsessively assess campaign metrics.  So, all the important stuff that everyone's talking about. However, the panel's view on agencies was not very favourable.  They felt that while they get valuable advice from agencies, they simply cost too much.
Anyone working in client services will be used to hearing clients asking them to cut costs.  Marketers choose an agency due to their track record and the expertise of the team members working on the business, but sometimes compare costs as if they all offer the same thing.  When making brand choice decisions, how often do you choose the cheapest option?  There's a good reason why you chose your car or your hairdresser and it's probably not because they're cheap.
As marketers, we are all trying to demonstrate the value of our brands vs. lower priced alternatives.  It's often the value-added services offered by quality brands that help to enhance the customer experience.  The same principle applies with agencies; I would encourage you to look for additional value from your agency partners rather than the lowest cost option.  All agencies are not equal and we all know that all campaigns are not equal in their impact and ROI. Here are six tips to help you to get the most out of your agency partners and deliver campaigns that work.
1. Define the value of success
Before you even approach your agencies to discuss your new brief, consider how critical addressing this issue is to your business.  How much potential revenue are you missing out on? What does success look like and what would that mean to your bottom line?  Consider how high this project is on your priority list.
2. Understand your customers
Do you know what it is that's holding back success right now?  Do you have sufficient information for your agency to start work straight away?  If you don't yet have the answers that you need, your agency can probably help you.  At VCCP Health we often conduct desk research, social listening and customer interviews quickly and at relatively low cost to help us to identify the real issues that are holding a brand back and to identify how best to target customers.  We're then much better placed to provide recommendations that will work.
3. Provide a written brief
Writing down the rationale for the project, any insights that you have into the current situation and what you're looking to achieve with a project is incredibly helpful for an agency and for you.  Agencies always write their own briefs for client approval but putting the time and effort into developing your own brief will give the agencies a great head start.  If you're not sure what to include in your brief, your agency can probably provide a template or even run a training session for your team.
4. Provide your agencies with your project budget
Clients are often reluctant to share budgets with agencies, saying that they don't want to 'limit creativity'.  There may also be a concern that agencies will causally use up the entire budget without getting the most out of it.  In fact, having an idea of the budget will help the agency to find clever ways to achieve the desired result and avoid time wasting on ideas that can't be realised.
Many projects will involve more than one agency, or different agency teams and third party suppliers.  They'll need to work together to determine how to maximise the impact of the overall budget.   No point blowing your entire budget on a beautiful creative concept, if you're then left with so little media spend that hardly anyone will see it!
5. Provide consolidated feedback
This is an obvious one but agency budgets are set against defined project scopes.  If clients provide multiple rounds of feedback from different team members projects go over budget and agencies may be forced to ask for additional money.  One of the best ways to work efficiently with agencies is to ensure that all the key stakeholders provide consolidated feedback.  With large teams with differing viewpoints this can be challenging, it usually works well if one person is assigned as the final decision maker at the start of the project.  Always try to provide a rationale for your feedback as this will help the agency team to respond quickly and learn your style and taste.
6. Define KPIs and track success
Your brief will have set out what you wanted to achieve.  At VCCP Health we help our clients to set KPIs and identify the best way to track success.  We can also build a metrics dashboard to make it easier for your team to get a snapshot of how well a campaign is performing.  Keeping a close eye on campaign metrics can help your agency to identify any aspects of the campaign that aren't performing well and suggest potential solutions, as well as learning from what's working well.
Ultimately marketers and agencies are looking for the same things.  We want to develop great work that builds stronger brands and delivers business results.  So next time you're faced with a brand challenge, try to think about the value that success could bring to your organisation. Then remember what drew you to your agency in the first place, that extra something that made them different.  And see if they can help in ways it's hard to put a price on.
To find out more about VCCP Health please contact Beverley Newbury beverleyn@vccp.com
Follow us @vccphealth