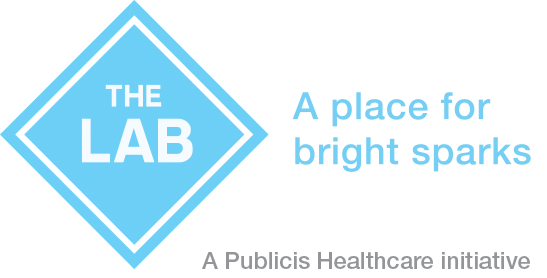 Publicis Healthcare have launched The Lab: A Place for Bright Sparks.  The scheme, offers anyone over the age of 18 the opportunity to participate in a paid six month multi-agency experience.
The Lab: A Place for Bright Sparks is designed to attract people with unconventional backgrounds into the healthcare agency world, making the entry criteria all about talent and not about qualifications.  It will enable two participants to have a six-month paid experience working with the five healthcare agencies in the UK that make up Publicis Healthcare (Publicis LifeBrands Resolute, Real Science, Saatchi & Saatchi Health, Digitas Health LifeBrands and Discovery London).  People taking part will be paid the equivalent of a graduate entry-level salary and if successful will end up in full-time roles with the agencies.
"Our goal is simply to find people who have the passion and talent to make it in the agency world, regardless of their background.  It's hard to get into this industry without a degree or contacts, so we are hoping to open a door for people who don't fit the usual mould but who want to make a difference with the work that they do," said Anna Korving, Managing Director, PLBR, who is championing the scheme across the agencies.
"We're very proud to be bringing the equivalent of The X Factor to our industry.  Raw talent regardless of education, class or background finally has an avenue to come into our world," agreed Shaheed Peera, PLB Executive Creative Director EU.
To help attract applicants to the scheme Publicis Healthcare is partnering with The Ideas Foundation (www.ideasfoundation.org.uk), an organisation that seeks to increase diversity in the creative industries by identifying and nurturing creatively gifted young people 13-19 who are not thriving in the education system. To apply for The Lab: A Place for Bright Sparks, candidates should go to www.publicislab.com