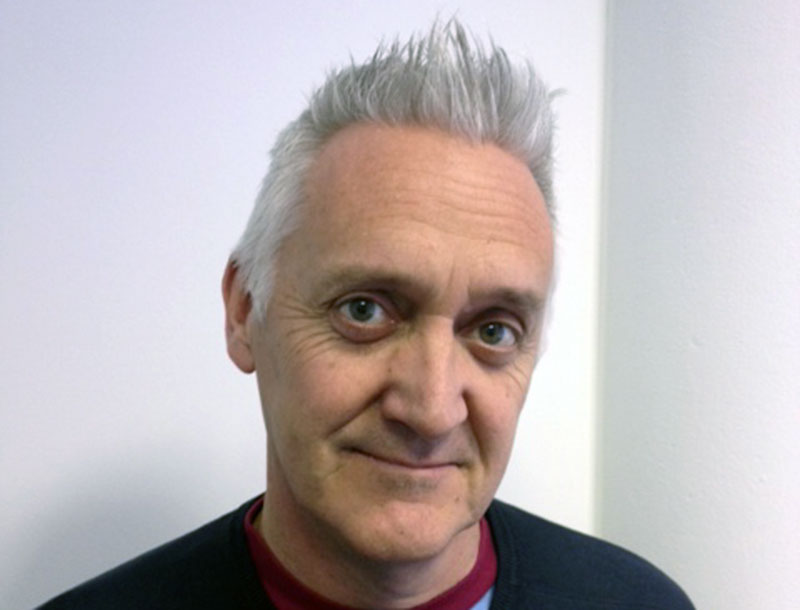 Phil has been working with long time creative partner, Graham Storey since 1985.
In that time he has worked at many of the well-established creative advertising agencies including Lowe Howard Spink and Abbott Mead Vickers BBDO, on a range of domestic and international accounts.
He has also spent time at some of the more famous, smaller start-up agencies including Simons Palmer Denton Clemmow and Johnson, (where he launched Sony Playstation with the 'Do Not Underestimate the Power of Playstation' campaign) and Rainey Kelly Campbell Roalfe, where he worked with Robert Campbell for the first time.
After RKCR's merger with Y&R in 2000, he was promoted to Creative Director, overseeing a large portfolio of the agency's accounts.
With Graham, he has won most major advertising awards, including 4 Cannes Gold Lions, 5 BTA arrows, 7 Campaign Poster Silver awards, numerous Eurobest and Clio awards plus a Creative Circle Gold. He has also served on several D&AD and Creative Circle juries.
He joined (Beta) as Creative Director and shareholder in 2010, after 3 successful years as Creative Director at Fallon.
He became Creative Director at DLKW Lowe in May 2012 and will be a judge at this year's Creative Floor Awards.
AH:  What attracted you to judging at the Creative Floor Awards and what differentiates the Creative Floor Awards from other Healthcare Industry Awards shows?
PC: I was happy to accept the invitation to judge these awards as I am a fan of The Creative Floor as a website and of its founder, Shaheed personally. Although I have judged other award shows I haven't judged any healthcare industry awards before. Therefore am unable to say what differentiates these awards from others in the healthcare industry. However, I am looking forward to being involved and seeing the work entered.
AH: What will you be hoping to see in the work submitted
PC: I'm hoping to see some great ideas! Whatever awards I judge, it is always the originality of the thinking that always excites me the most. I have worked on healthcare campaigns myself in the past ( British Heart Foundation, Anti- smoking campaigns) and I know how difficult it can be to strike the right tone in this area- so I will be looking to see how well sensitive issues are handled.
AH: How do you compare the quality of creative work in healthcare advertising vs consumer advertising?
PC: Although this particular segment of the advertising industry deals with different types of creative problems, and often seeks a different type of response from its audience,  I feel the same rigour in terms of creative thinking needs to be applied- and a good idea is a good idea, whatever the category. The best creative work shines out in any field.
AH: Should healthcare advertising still be regarded as separate from the wider Advertising community?
PC: Call me old fashioned, but I don't really see why it should be regarded as separate from the wider advertising community. As I stated above, I shall personally be applying the same creative standards to everything I judge as I would in any other award scheme. Quite simply: is it any good?
To put your work in front of Phil you can enter the Creative Floor Awards here – http://thecreativefloor.com/awards.  The early bird deadline is 28 February and final deadline for all entries is 28 March 2014.