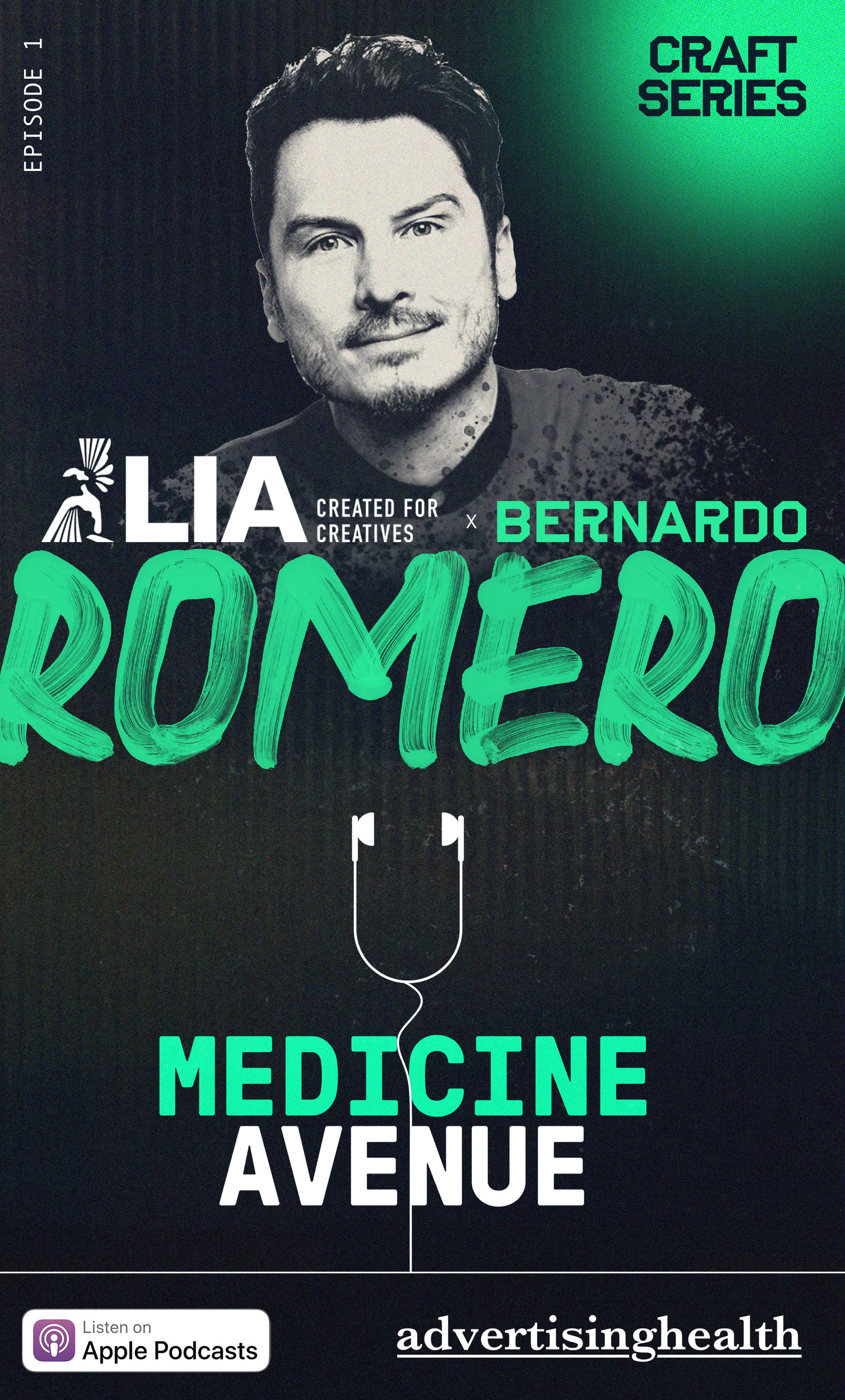 Welcome to the new season of Medicine Avenue – proudly brought to you by AdvertisingHealth and the London International Awards. Join your hosts Tim Jones and Ryan Wallman (@Dr.Draper) as they talk all things craft and creativity with healthcare advertising's top creative minds.
In this week's launch episode, we speak to Bernardo Romero, Chief Creative Officer of The Bloc, New York. After being named Lürzer's Archive's "Number One Art Director" in the world in 2015, Bernardo has devoted his career to healthcare, earning a reputation for driving some of the most unexpected, innovative, and authentic work in the industry.
As Jury President of the Healthcare Craft category at the 2019 London International Awards, Bernardo was the perfect person to chat to about how craft can positively impact the healthcare advertising world.
Listen here: