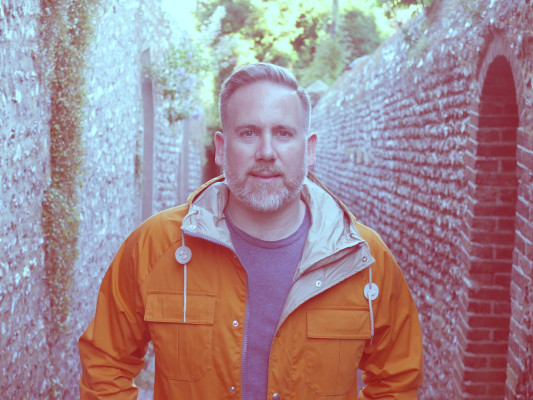 McCann Health London
have recently attracted the talented Matt Turrell to head its creative output as Executive Creative Director.  
Advertising Health
caught up with Matt to find out a little bit more about him and his aspirations for the agency:
Advertising Health (AH): First of all, congrats on the new job! Would you mind telling us a little about your background?
Matt Turrell (MT): Hello AH, and thanks.
I started my career as an art director at Y&R in London, cutting my advertising teeth on KFC, Fosters, British Gas, Walkers crisps and Xerox making TV ads, print and posters. It was good to learn my trade, if you like, under the tutelage of Ewan Paterson, Anita Davis and Trevor Melvin.
I also worked in different EMEA regions, having spent some time in Dubai for Saatchi's working on local and international brands.
When I came back to the UK I joined my first health & wellness agency and became CD for the first time aged 29.
We had a lot of GSK business, and held onto the Sensodyne account after a global pitch against Grey. They then bought the agency, as you do, so me and my creative partner became CD's at Grey London.
I later took the leap to VML London to get my digital spurs and soon won a few pitches there, including the Premier League.
It was after then that I was approached to work at Langland, working under Andrew Spurgeon. And with the help of a few of the talented people over in Windsor I made the multi-award winning campaign for Idis.
In between joining McCann Health London, I also built a creative dept up at Breakthrough Media, a production and communications agency with a big public service account.
We created all sorts of films, social campaigns and even branding for government departments that won a few awards too for design, including the agency's first Cannes Lion.
AH: Your work has a strong integrated and digital emphasis – would that be your focus in the creative department at McCann Health?
MT: I would say so, yes.
My aim is to build on the successes of the London McCann Health office and hope to integrate our creative department as much as possible – where we not only have a room full of ideas people, but possibly an experimental one too.
As creatives we should be more curious and self motivated perhaps, seeking out ideas in areas where we could make a difference.
In fact, since the advent of the Cannes Lions Health awards more ATL teams, creatives and designers are beginning to see the opportunities in health & wellness (we currently have an ex-Fallon team with us) to do something a bit more interesting than selling say, just a yoghurt.
For me it's all about the excitement of great ideas, so I hope in time to build on the network's success – Cannes Lions Health Network of the Year for the second time in a row is an amazing achievement.
AH: What would you say is your creative philosophy?
MT: Nothing is Wrong, Have a Play.
One of the greatest gifts we can give any creative mind is the freedom and space to think. It's easy to forget that these minds are bubbling over with many things that aren't necessarily helping them unpick the brief that they have in their hand.
So giving them space to breathe it in for a while, pressure off, is worth every penny. I say this phrase often out loud when a new brief has been delivered and I see the smiles of relief it buys.
Can it be wrong to have a play? Not if it let's those creative minds create great work it can't.
AH: What's your ambitions for McCann Health London as an agency?
MT: I want us to become better creative entrepreneurs, to create behavioural change through innovation and have a creative culture across the entire agency not just the creative department.
And to build on the talent we already have, and where appropriate thinking beyond the normal health agency talent pool to create a 21st Century thinking culture for 21st Century clients.
AH: What are your thoughts about this year's Lions Health winners?
MT: There will always be years where we feel let down by what we are led to believe is a level playing field. Having said that, it is still Cannes Lions Health and the standards are going up year after year. I think maybe more defined categories and better work next year will hopefully bring us all back on track.
AH: What is the best piece of work you've seen this year? And why?
MT: Of course the Immunity Charm is a beautifully simple idea, and rightly won the Grand Prix for Good. But there were a couple of other Silver Lions like the 'Know you Again' glasses and the VR Vaccine that were interesting – particularly the VR Vaccine as it actually used the technology for a real life reason. (I've worn 3D specs with my son in hospital before, watching a giant screen with animated underwater scenes going on whilst he's had blood taken, but the characters in the VR Vaccine empathised with the children's fears more, so seemed to be a good thing.)
AH: Thanks for your time Matt, any parting words for our readers?
MT: Every single new brief is an opportunity.
A fresh chance to do something special.
Your next big thing.
So grab it with both hands.
Get under its skin.
Interrogate it.
Prod its every corner.
And when you've taken it all in, be its captain.
Go and have a play.
Nothing is ever wrong.
Matt is currently looking for creative thinkers, innovators and creative entrepreneurs that want to make a difference in health and wellness, so please get in touch at: matt.turrell@mccann.com