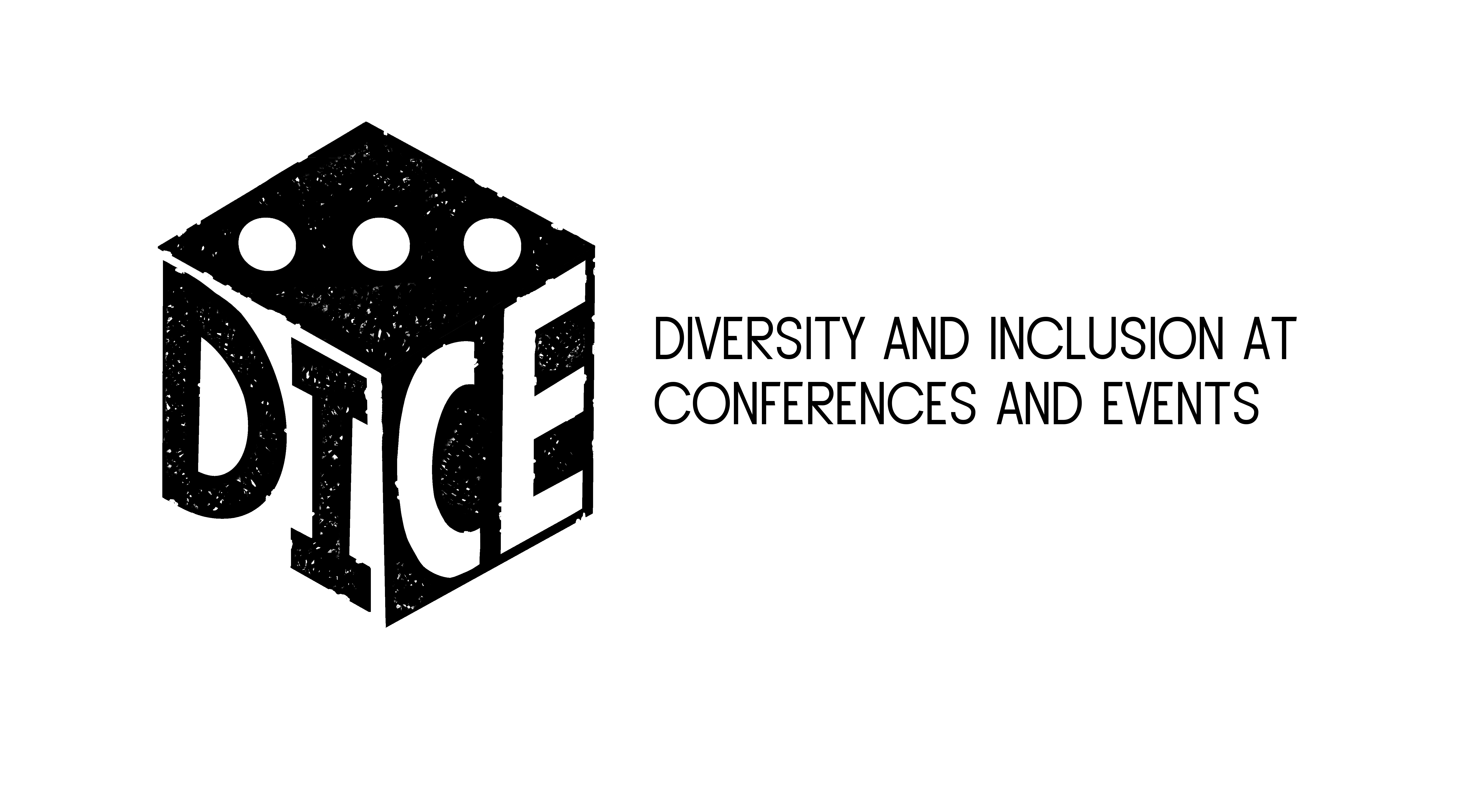 A coalition of industry figures representing media, creative, and innovation have joined forces to create a charter and certification to help improve diversity and inclusion at conferences and events. DICE, which stands for Diversity and Inclusion at Conferences and Events, launches today with a 10-point charter that events organisers can follow to be more inclusive, avoid tokenism and ensure that the white manel is finally consigned to history.
In 2019, digital marketing event DMEXCO had no less than 19 all male panels. Despite regular 'calling out' of such poor illustrations of representation, very little has changed – and many events companies have been guilty of the same since. Based on the 2010 UK Equality Act and 9 Protected Characteristics, the DICE charter aims to help those involved in conferences and events prioritise an inclusive approach from the outset.
The charter itself has been written so it can be used as a set of self-regulatory guidelines- but events organisers can submit their agenda to receive an official DICE certification. The launch follows a lengthy consultation with a number of industry bodies and volunteer groups about how to better move from talk to action when it comes to increasing representation outside of the white, male, middle class, straight community on stages in every industry.
DICE's immediate ambition is to have no all-male panels across any industry event by 2021. They hope to achieve this by actively promoting the charter via press and relevant industry voices, engaging with events organisers ongoing and by providing limited free consultation when necessary
Commenting on the launch, co-founder Amy Kean said: "Rarely a week goes by without an event failing to prioritise diversity and inclusion. Manels get called out, but industry doesn't seem to learn. By not adequately representing all of society, conferences are sending a message that either they don't notice inequality, or they don't mind it. DICE doesn't claim to be the authority on diversity but we do want to help make things better."
The charter covers three elements: line-up, content and marketing. Within this, race, age, gender, class, disability and neurodiversity, as well as the accessibility of the event itself are all covered by the charter. The DICE charter also calls on event organisers to ban the platform of hate speech. Efforts will be led by the DICE team to review the guidelines every year and, based on feedback and learnings and potentially refine and update.
Seb Joseph, DICE co-founder and brands editor at Digiday said: "We know that diversity in teams fuels innovation and makes us smarter so it's puzzling why conference organizers don't prioritize this.  Conference organizers have the power to give women and people of colour a platform to showcase their expertise in ways that challenge the preconceived notion that the loudest or most confident speakers are best at sharing knowledge. The DICE charter outlines the practical things you can do to improve diversity at conferences."
Nicola Kemp, managing editor of BITE and co-founder of DICE said: "We believe that representation matters because when you aren't represented, or heard, the message is you aren't valued. With DICE we wanted to create a framework of action to drive change. For in 2020 we must draw a line; there is simply no excuse for all-white, all-male lineups."
James Whatley, another co-founder and UK strategy partner at Digitas, added: "It's simple: representation matters – and we believe industry can do better. Talk is good but action is what we want to inspire. That is why we have launched DICE. By following the charter our hope is that conference organisers have the roadmap they need to improve the D&I at their events  – both on stage and off."
The DICE team is made up of Amy Kean, head of strategic innovation and creativity at Starcom, Seb Joseph, brands editor at Digiday UK, James Whatley, strategy partner at Digitas UK, Nicola Kemp, managing editor of BITE at Creativebrief, Alex Tait, CEO of Entropy, a commerce and marketing consultancy and founder of ecommerce-speakers.com and marketing-speakers.com and Faisal Ahmed, director of innovation and business transformation at Sudler London.
Alex Tait, Founder, Entropy said: "The wake up call for the lack of diversity in many events for me was discovering that the largest marketing conference in Europe, DMEXCO, had a staggering 19 male only panels (manels) last year. In 2020 all events should have diversity as a central consideration at their planning stage. DICE not only gives a framework to help with that but by measuring diversity in events publicly we want to accelerate change too."
Groups and organisations who have consulted and offered support are:
Bloom, Outvertising, Uninvisibility, 300 Seconds, Kean HR, Dear Adland, One Question, She Says, The Diversity Standards Collective, The Unmistakables, Mediatel, Festival of Media, Madfest, Internet Advertising Bureau. Visit https://www.getdice.co.uk/supporters for more details and if you would like to support or be involved, please get in touch HERE