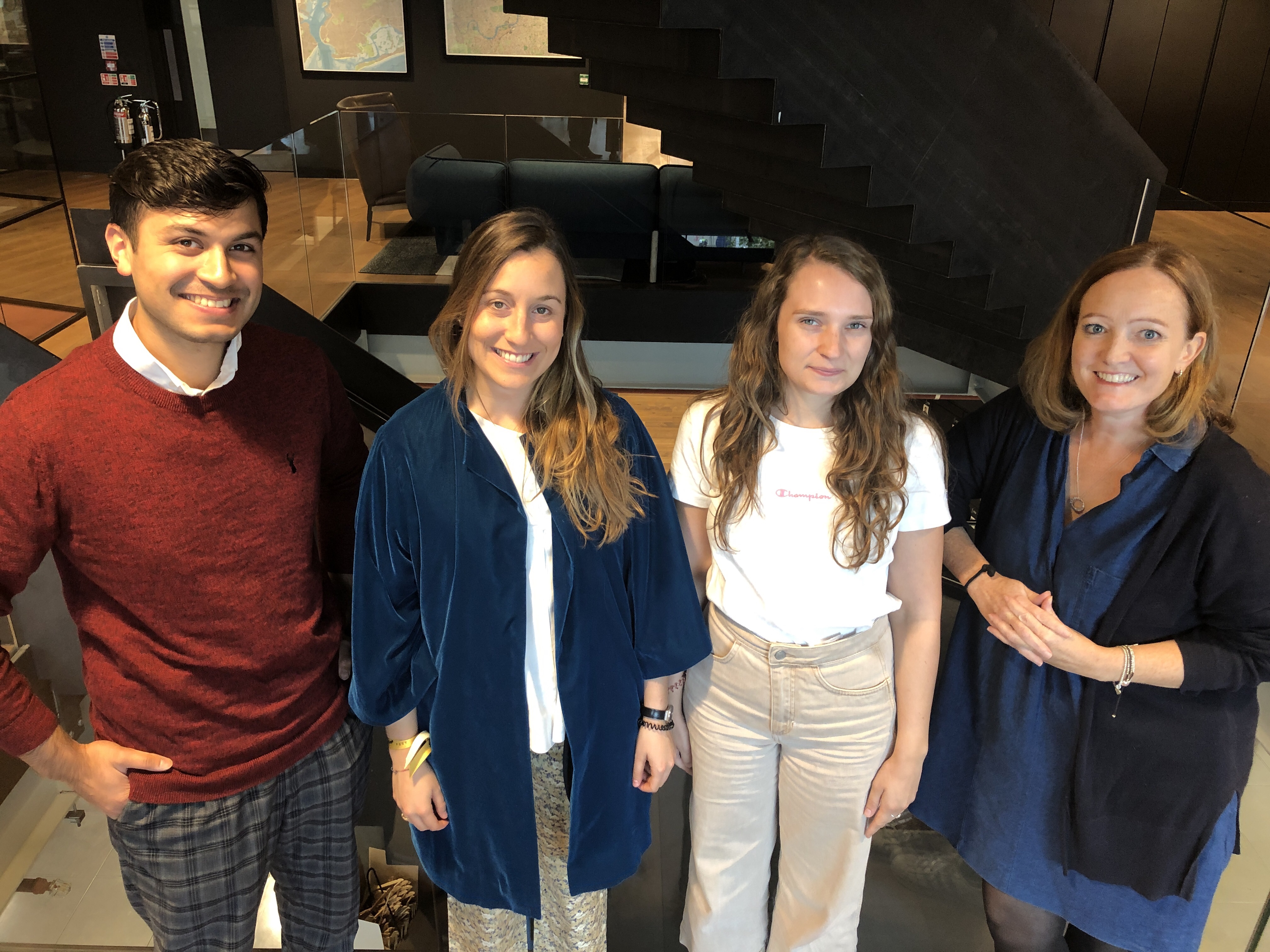 Senior Leadership Team boosted with new addition Charlotte Maule
HAVAS Just:: has hired four new team members over recent months including Client Director, Charlotte Maule who joins the agency's Senior Leadership Team. Previously with Cello Health Communications, Charlotte brings over 15 years of agency experience spanning healthcare PR, medical education and public affairs.
New hire, Charlotte said: "I am thrilled to be joining the Havas Just:: team and was particularly drawn by the opportunity to collaborate with other Vivendi group agencies co-located at the fantastic HAVAS Kings Cross offices and more broadly across the HAVAS network. By drawing on other specialities such as gaming, digital, and experiential, the team are pushed to think differently and to draw on a broad range of insights and expertise to deliver stand-out campaigns for our clients."
Other hires – new Justees – include: consultant Ella Wraight, joining from TVF Communications and junior consultants Mehraj Ahmed, who joins from Hayward Medical Communications and Patricia Canelo, previously at Emotive and AbbVie.
When commenting on her move to HAVAS Just::, Ella stated: "HAVAS Just:. offers PR as well as medical and marketing communications to its clients and supports team members to work and develop across different disciplines. This integrated approach to communications appealed to me at this stage in my career."
Mehraj said: "I came to HAVAS Just:: with a desire to learn and develop even further in a fast-paced London agency. Some of the most appealing factors to me were the emphasis that the agency puts on training and development as well as the collaborative environment. Opportunities include agency led training, as well as access to the extensive HAVAS Kings Cross campus training program."
Patricia added: "The three values of curiosity, confidence and collaboration stood out to me in the interview process. All three of these resonated with me and I am excited to see that they are evident every day across the whole team."
Director Jo Hewitt, said: "We are delighted to see the team grow with so many new additions across all levels over the past few months and we look forward to growing the team further as we move in to Q4. One of the main things that candidates bring up in the interview process is the personalised coaching that we offer. We are proud of the emphasis that we put on individual development through this coaching and our broader extensive training and development offering."