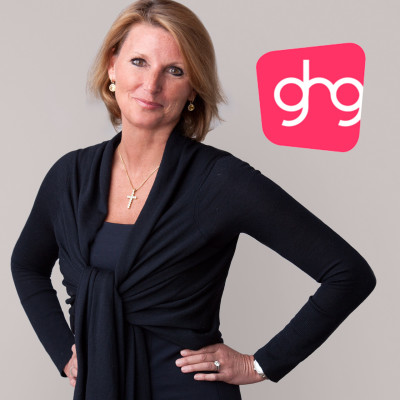 ghg | grey health group have announced that Claire Gillis has been appointed Executive Managing Director, Europe. This is a new position.
Claire brings a wealth of experience to her new role. She was responsible for co-founding and leading The WG Group—a ghg-owned healthcare market access consultancy—first in the UK, and then globally. Her role there was CEO. Her innovative perspective has brought value-based marketing to the pharmaceutical industry and to ghg. Claire will continue to report to Lynn Vos, Global CEO.
"We have an unparalleled opportunity to astound customers with our unique approaches and exceptional talent. I am looking forward to working with our advertising, medical education, strategy and market access teams in the UK and across Europe to expand the agency's capabilities to create a differentiated brand in the global marketplace," said Claire Gillis.
Claire will lead a new, client-focused executive team that will operate across all of Europe and the UK. This new structure provides ghg with the opportunity to meet local country and continental needs with cohesive systems and a combined talent pool.
"Claire is a true entrepreneur, having built a successful market access and consulting firm in the UK and US. Under her leadership, ghg will operate as one united team, leveraging her US experience and combining capabilities from both the UK and from across EU to ensure that our mantra, Communication is the cure, resonates and optimizes brands at all parts of the lifecycle," says Vos.
About ghg | greyhealth group 
ghg | greyhealth group is a global healthcare communications company capable of driving every aspect of healthcare communications. Headquartered in New York, with offices in North America, Europe, and Asia, ghg works with leading companies to build world-class healthcare and pharmaceutical brands among medical professionals and consumers, with a unique storytelling approach that covers print, digital, and television-broadcast media, medical education, sales-force presentations and managed-access strategies. ghg is a wholly-owned member of WPP, the world's largest communications services company.