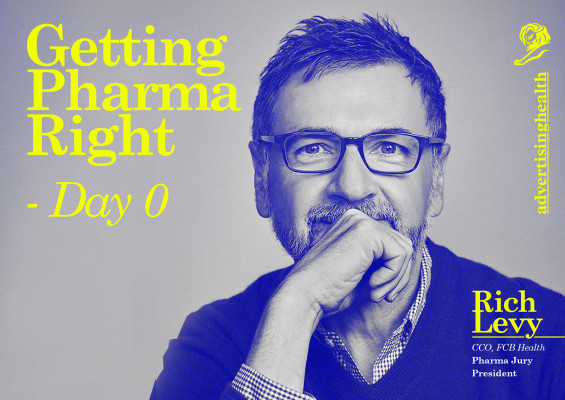 I've arrived in Cannes, eager to begin the judging process with the Lions Health Pharma jury.  Today began with the President's briefing and a tour of where we'll be working for the next four days.  There are three pieces of good news.
1)    The jury room has a window – so you actually feel like you're in the South of France versus some random meeting room anywhere in the world.

2)    The new categories helped weed out the entries that don't belong with the Pharma jury. I have previewed the work – and I can safely say that the work entered belongs in the category.  I doubt we'll have endless discussions about "does this belong in Pharma."

3)    We have an incredible jury – with expertise from around the globe. I'm excited for the discussion about the best Pharma work in the world.
I have always said that attending Cannes is like taking a master class in advertising.  You see so much good work. You get inspired by people from outside your industry. And you do nothing but soak in the creativity from hundreds and hundreds of people.  I love it.
Over the next few days, I'll be writing about my experience in the jury room, trends I may be spotting and interesting bits and pieces from my time in Cannes.  I'm already in awe – and I've barely started.  I can't wait until tomorrow.
–Rich