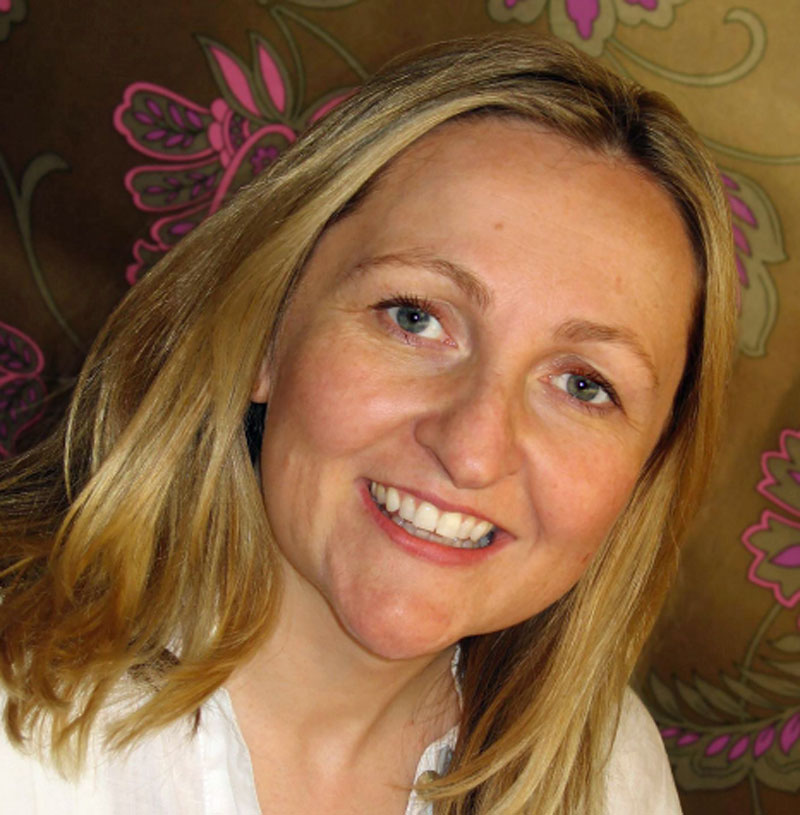 This week we spoke to Clare McDonald, Executive Creative Director, Rosetta Europe.
AH: Would you mind telling us a little about your background?
CM: For the largest part of my career, I was Executive Creative Director at Sky, looking after all channel branding and advertising, as well as products, new interfaces and R&D. I've worked with numerous brands and companies from Secret Cinema to others that I can't tell you about.
My skill set has been honed over the years but, I've always been a storyteller who designs and creates campaigns, interfaces and film. Over the last few years I have consulted with a lot with brands to help them authentically connect with their audiences or customers, and really exploit that space between tech and humanity to garner success. More recently I founded a collective Wonderful&Brilliant through which I've developed content.
Before all of that I went to the RCA and studied fashion!! Computer enhanced clothing that was hideously un-wearable, but inspired me to connect the worlds of art, technology and society together. So my career so far has been a heady mix of big campaigns, innovative tech, smattering of celebs and a mission to make life a bit more beautiful and better for people.
AH: Tell us a bit about your company and what you are doing now
CM: We are the new kids on the block here in Europe.  Rosetta is a large US agency that has now formed a European heart. We have extremely strong pillars of consultancy, technology and creative. We work across all sectors from health, finance, technology through to media.
Here in London, we work on global creative challenges whilst, at the same time, building out the business across Europe.  Super super exciting. We have built a dream-team of creatives, medical experts and technical wizards.
Healthcare is the space in which we are growing at pace, as we have so much to offer to industry that other agencies cannot.
Our huge technological background, married with our consultancy arm and the amazing creative team enables clients in Healthcare to get an unparalleled service from Rx to OTC medicines, covering everything from sales aids, conferences and direct to customer communications/brands. My specific background also enables us to comfortably offer TV, big concepts and film al. This blend of art and science we are building within the team is very special.
Rosetta Europe I believe, can create bold pertinent work that will be game changing for Healthcare in the years to come.
AH: Tell us about a piece of recent work that you are proud of?
CM: Oh I wish I could! Some of our exciting work is under NDA. But… what I can tell you is that we're working on some beautiful work for our client Allergan. Personally, I'm just in love with the execution but I'm afraid I can't go into detail at this stage but keep watching this space!
AH: Are there any projects you are working on that we should keep an eye out for in the coming months?
CM: Yes Allergan, and BMS. We're are hopefully going to work with a charity partner very soon. Just trying to find a charity that sings to our souls, and that we can help to truly change behaviour.
AH: If you could win any award for your work this year what would it be and why? 
This is not our year for awards… but we aim to collect quite a few next year.
AH: Do we really need award shows? What value do you see them offering?
CM: Oh this is a tricky one… Do we need awards? I think it's a great affirmation of your hand writing to have others celebrate your work.
Awards that are judged by the best in class, and receive work from multiple sectors interest me.  I understand we have to market, but healthcare agencies seem to put a huge amount of marketing money into chasing awards – kind of beauty pageant style. It's quite unique. I think we are  going to be very selective about awards.
AH: How would you see the work other agencies are making if award shows didn't exist?
I find this a strange question. As creatives  we are naturally inquisitive. We're always looking, collecting work. Seeking inspiration.
When I work on any brand, in any space, I completely immerse myself – not only in their work and products but also all the other associative material and stories. Creatives, strategists and designers will always seek out competition; they will always seek out inspiration and insight. We are blessed with blogs, and Google and lots more… I don't wait for the awards season to view the work, I can find everything I need online.
AH: Should healthcare advertising still be regarded as separate from the wider Advertising community?
CM: No. Yes there are restrictions and stringent rules in place, but as have many others territories of advertising.
AH: Do you consider yourself as someone who works more in advertising of more in pharma?
CM: The teams I build and work with are omni-creatives. They think and make beautiful moments and share stories from science. I don't actually think of myself in advertising or pharma.
However, Healthcare is a huge source of inspiration for me. You can get no better cause…so at the moment my world is consumed by it. We are a Creative Engagement agency who work with brands and products who want the best solutions for their businesses and experiences.
AH: Do you think we sometimes use regulation an excuse to make work that doesn't live up to standard consumer advertising?
CM: Yes and no. I don't want to believe anyone makes excuses not to deliver the best they can do. In my opinion, there is a drought of talent in the sector. And that has enabled the benchmark to be lower.
AH: Do you think healthcare agencies should start planning their own media to get the creative control they need?
CM:Another good question! Creative control. Creative control can only be won by respect and trust. I'd strategically go for building that relationship to enable "control" not necessarily gathering media control.
AH: What is the single change you'd like to see in the industry this year?
CM: Rosetta winning all the work!! No seriously… a new model of engagement for the pharmaceutical sales process.
 AH: Where do you look for inspiration?
CM: Everywhere…from vintage Chanel to car design. From music to anthropology. The magpie force is strong with me!
AH: Do you look at other healthcare agencies around the world? Who do you think is making the best work at the moment?
CM: Every one of the big agencies I have looked at are making great healthcare pieces. Some more connected than others. At the moment I can see there is a trend for blending social media, storytelling and education together. That's powerful… and impactful. But it's kinda feeling a bit done….so I'm on the look out to see what the trend is coming up. We have some ideas on that too.
AH: What is the best piece of work you've seen this year?
CM: Not one piece….At the moment I'm not looking at past work but things that inspire me this year. The project in Greenwich of the Persephone spaceship, growing a city from the bottom up or the augmented aesthetics that are emerging, along with the continual developments in 3D printing… that inspires me…. and great work that is going on right now.
AH: How do you compare the quality of creative work in healthcare Advertising vs. Consumer advertising?
CM: Consumer advertising has to shout, healthcare has to talk. That's the difference to me. But Healthcare can be so much more emotive and stand out.
AH: What one thing would you want to say to someone new to the industry?  That you wish someone has said to you when you started?
CM: Don't think about this as Healthcare. Ignore that. Ignore the parochial and the safe. Learn all the rules, respect the science it's the heart of what you do, and realize what an incredible service your sector is doing. You are making lives better so be positive, upbeat and exceptionally proud. Finally, don't give me anything that you wouldn't shout from the rooftops about.
AH: Who do you look up to and why?
CM: David La Chapelle, who I have been blessed to work within the past. He is incapable of looking at the world through traditional eyes. He always wants to challenge while creating beauty.
AH: If you could read an interview on advertising health from anyone in healthcare advertising who would it be with?
CM: It wouldn't be from advertising actually, it would be from science, health and the pharmaceutical business owners…. Anthony Atala. I would love to know his thoughts and dreams for the future of Healthcare, beyond his incredible self printed organs.