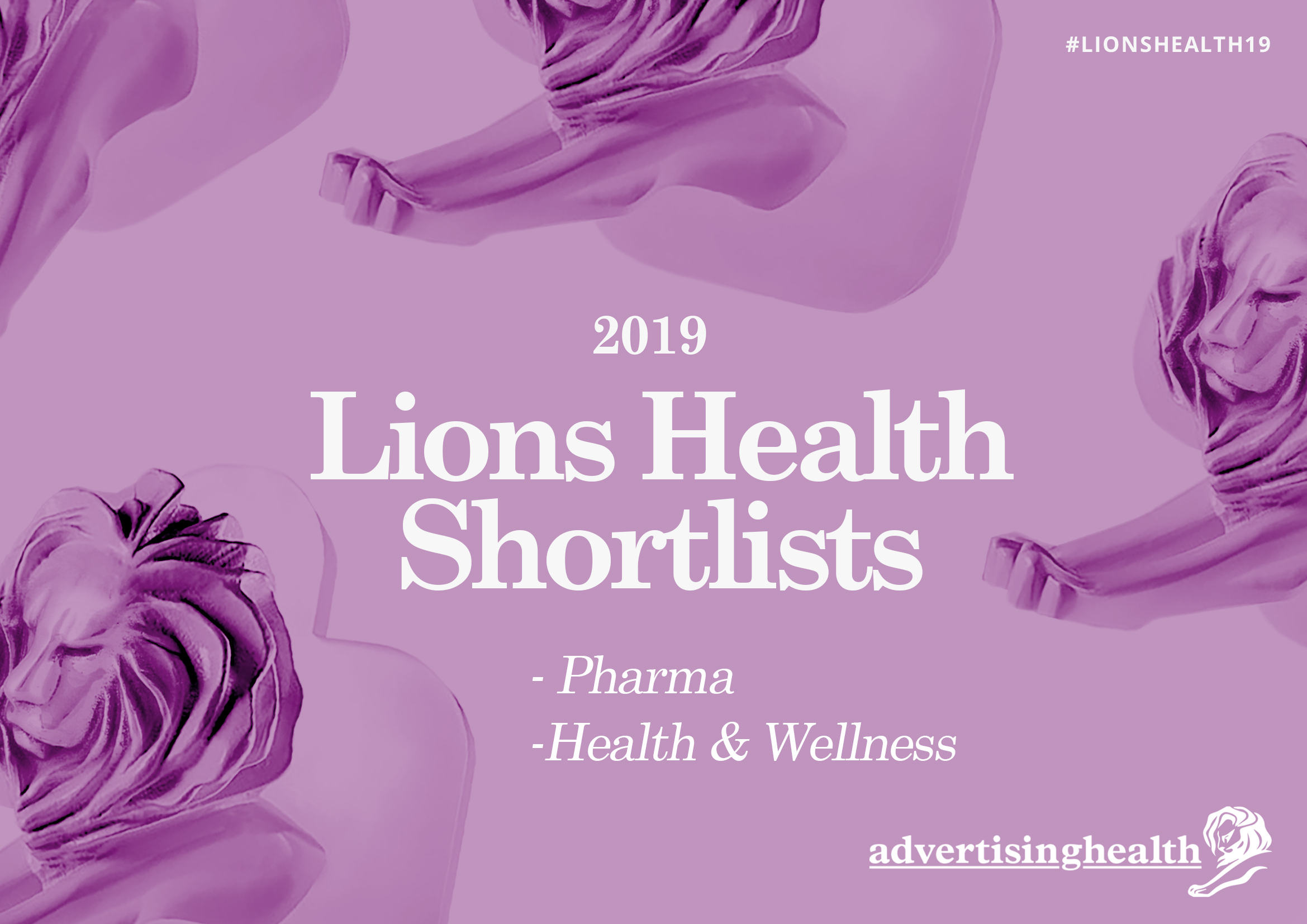 The 2019
Cannes Lions
Festival of Creativity kicked off today with this year's first round of shortlists being released: 
Health & Wellness
and
Pharma Lions.
Lions Health celebrates creative excellence in health communications, "creativity with the power to change lives," through insights, ideas, tools and techniques that lead to life-changing outcomes. All the winners will be announced during the Cannes Lions health track award ceremony from 7pm on Monday, 17 June.
_________
 _________
Get live updates throughout the festival by following the #LionsHealth hashtag, or @adhealthmag on Twitter.
Good luck to all those that made the shortlist!