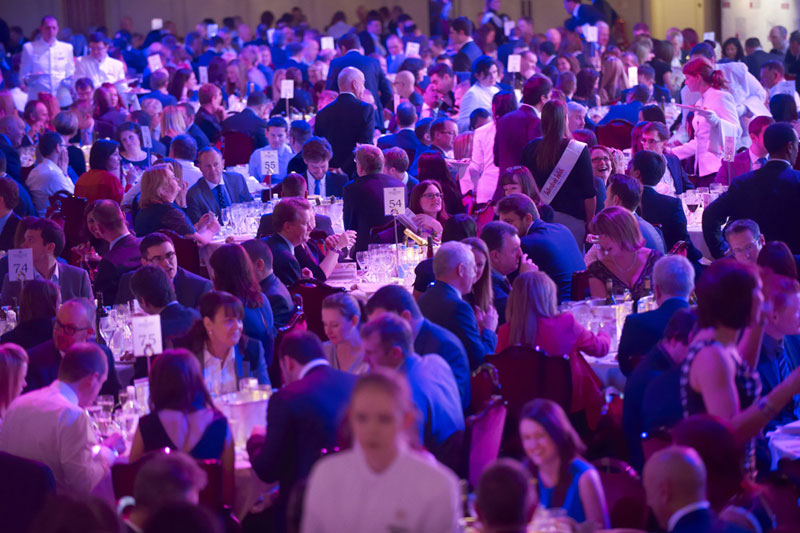 Mundipharma tops the table of shortlisted entries for this year's PM Society Awards, with 13 projects reaching the finals. They are closely followed by Shire Pharmaceuticals with 11 projects on the shortlist. Joint third position goes to GlaxoSmithKline and Fresenius Kabi with 6 finalist places each and Sanofi Pasteur MSD has 5 projects in the running to win coveted awards on the 30th January. There are 33 other client companies represented amongst the finalists including AbbVie and Internis with 4 each and Takeda, Novo Nordisk and Napp with 3.
Leading the agency board is VCCP Health with a staggering 14 submissions reaching the finals. In second position is HAVAS LYNX with 9 shortlisted entries and in third Havas Life Medicom with 7. McCann Health and McCann Manchester have 6 entries each at the final stages and Bedgebury Communications, bmore creative and inVentiv Health all have 5. These companies are among 28 agencies who will be battling it out at Grosvenor House for this year's 29th PM Society Awards in January, review the full list of finalists here.
There are 19 categories at this year's awards, with some big changes from last year in response to feedback from our supporting agencies. Many categories were open to both digital as well as traditional media so for the first time print detail aids are being judged against digital sales aids in the same category. Another first is the acceptance of international entries across the board. This year there are separate awards for house promotion and corporate communications as well as two patient awards covering disease awareness and patient support. Another first this year is the addition of a category for work created for events and exhibitions.
The PM Society Awards are now in the their 29th year, with the word "Advertising" now officially dropped from the title, as advertising makes up only around half the entries. This is reflected in the fact that over the 19 categories, only 9 are now dedicated to advertising and direct mail. There are both Craft and Target awards at this now legendary event, with the target categories being judged by approximately 100 doctors remotely while craft categories are still assessed by panels of judges from agency and industry.
PM Society Awards Chairman Neil Smith said "It was fantastic to see the number of entries up at the same level as last year and we believe that the changes we've made to the categories and judging process reflect changes we are seeing in the industry. We are very proud to be in our 29th year and expect another big turnout at Grosvenor House on 30th January".