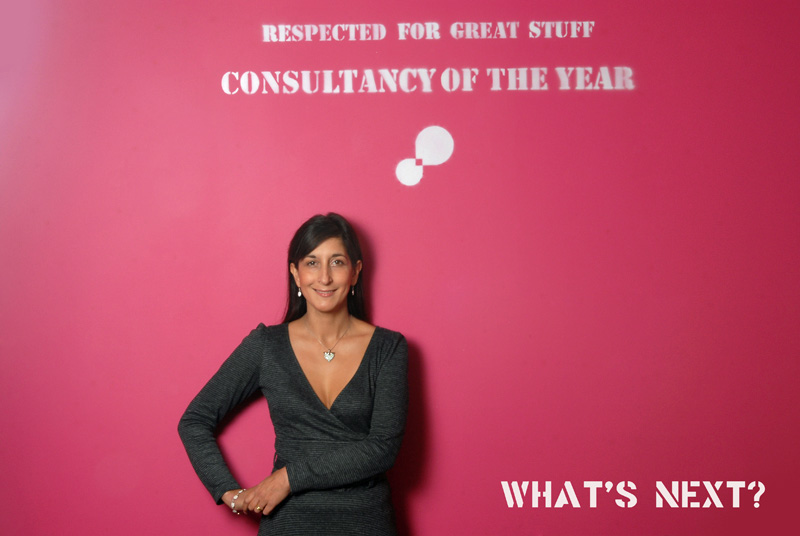 I've worked with all sorts of amazing people, for all types of companies, and on a huge variety of brands. The great thing about the creative business is that we work with clients from all different sectors. What other role in the world could you be learning the automotive industry one minute and the cosmetic industry next? In 2006 I jointly set up a small creative agency within an independent Med Comms business, which we called Medibrand. At that time, eight years ago, we were three creatively focused people working alongside 25 medical and PR people. Three years later, in 2009 we merged and sold to Havas Life. Now we are 100 people, all coming from diverse backgrounds, working in a global network across a variety of disciplines.
One of the things I've learnt on this journey is that there really is no wrong or right way and that new ways of doing things have never been so important. We practise our creativity in one of the most challenging sectors for creative people, and it's constantly evolving. The era of marketing the pill is gone, and we are on much more fertile ground with possibilities in creating disease awareness campaigns, health education, services and prevention. The challenge is always to be insightful in a game-changing way. But not to do this by simply replicating what we see or being too frivolous. Add to this, the challenges our clients face and how they balance the need to use creativity to drive forward and differentiate, with what they'll accept in the way of process, results, and in the way of risk. I think this gives us exciting opportunities to change the way we do things in the future.
I believe that to serve clients well, the agency of the future needs to be agile and far more collaborative. That means using hard and soft forms of collaboration which complement rather than compete with each other. That promote a long term perspective, global mentality and instill social responsibility. The answer doesn't need to exist within our four walls, and would require the capacity to listen and respond to new voices. And we could extend how we bring people together to do great things – whether it's to generate ideas for products, solve problems or just improve things. Sure, we would still need to work at an intersection between creativity and business – translating the ideas between them. But I'd like to imagine agencies and clients increasing how they bring diverse people and ideas together to produce more innovative results. And as creatives, we can consider ourselves passionate participators in this, using new tools, to create solutions and paradigms that our clients also want.
So if I could give one piece of advice for 'what's next?'– from a creative person's perspective – it would be this: see new things; the world is flatter and smaller. Look for great ideas from outside the traditional walls, from people who do have the tools to collaborate, innovate and make their expertise known. Find inspiration in places you wouldn't normally look. Looking at a Japanese bank, Australian airline, or a Brazilian football club – anything may influence what you do for a healthcare brand. Look, read, listen to things you don't do normally. We know that all of our clients are smart, but my hope is that they will also stretch themselves and step out of the 'comfort zone'.
Zuleika Burnett is Executive Director, Creative and Innovation at Havas Life Medicom and a regular judge at healthcare awards shows follow her on twitter @ZuleikaBurnett