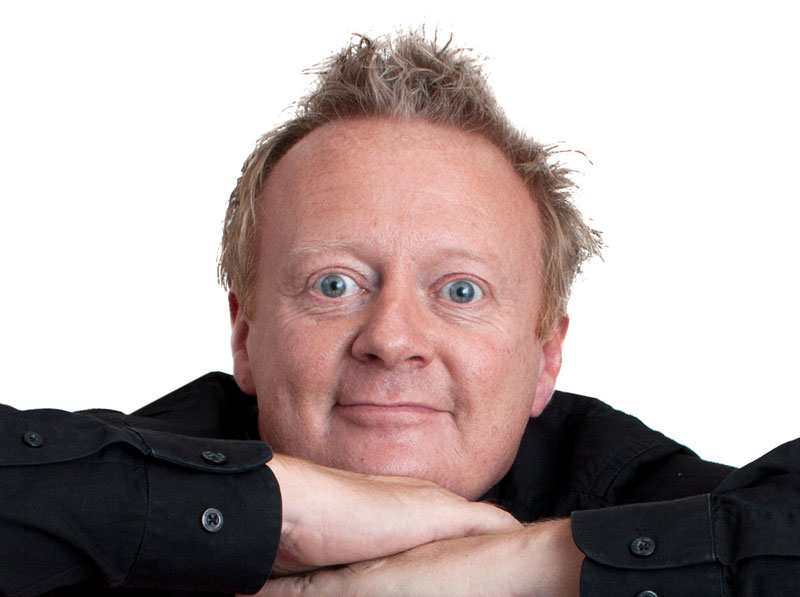 By David Davenport-Firth, EVP, Health Behavior Strategy & Intervention, Ogilvy CommonHealth Worldwide  
There is no doubt that wearable technology holds huge, exciting possibilities for improving public health. What is not so guaranteed, however, is whether this important, emerging technology will get into the hands of those who need it the most, such as the less health educated, the more inactive and those living with life impacting conditions, such as obesity and diabetes.
Here at Ogilvy CommonHealth Worldwide we think it's important that this question is given due consideration and in response have produced a report analysing the current thinking and some potential future scenarios, as well as tracking our own user panel over 23,040 hours. Following the report's publication, we will bring together behaviourists, choice architects, creative technologists and data visualizers throughout 2015 to debate the issues raised further.
Why have we done this? Well firstly, because we're determined to make a real, positive difference in public health and we believe that we're at a pivotal time in the evolution of healthcare related apps that means we could see this technology make a real change. Secondly, because we think the time is right, the obesity problem is reaching a tipping point: worldwide obesity has nearly doubled since 1980 and in 2013, 42 million children under the age of five were classified as obese.
The decisions we, as an industry, make now will fundamentally affect the future and determine whether the widespread opportunities in front of us are grabbed with full gusto, or whether they are limited to a select few health enthusiasts and technophiles; the consumers who are currently embracing these wearable gadgets.
Wearable technology could deliver public health support on a previously unimaginable scale. But, in order to create a brighter, healthier future for all, it's imperative that the development is driven by a desire to change health behaviour, rather than a desire to amass data (for data's sake).
To do this we must put people – not technology – at the centre of everything we do and every decision we, as health marketers, make. The true potential of wearable technology can only be realized when we approach its application beyond the device and truly align around public health issues.
One of the key findings of the report is that the way people are motivated by wearable technology to improve their health is extremely personal. A one-size-fits-all, techno-centric strategy is doomed for failure. We must start thinking of wearable technology as an intelligent, self-learning system in order to engage with a wide cross-section of society through increasingly personalized strategies.
That's why part of our study was centred on creating different behavioural scenarios and painting a picture of how they relate to individuals and their personal incentives via technology. At one end of the spectrum there's Dan, for instance, who is obsessed with wearable technology and can't get enough of the flashing gadgets, whizzy graphs and constant stream of positive data. While the health benefits for people like Dan are welcomed, if we're honest we know that his health was never really in question. Unlike schoolboy Wez who likes to eat pizza, fries and soda at the school canteen followed by candy in the playground. For him, and others who need encouragement, we need to develop a more intelligent, tailored approach that integrates the technology into his daily routine so he can feel the benefits first-hand and see how they make a tangible difference to his life.
Of course we're not starting from a blank sheet of paper – the likes of Fitbit and Jawbone have invested much in developing apps to support their devices. So we convened our own panel to take a look at which apps are currently proving most popular and analyse why. By continuing to do this we can start to answer questions like – what behavioural change techniques should developers be basing their designs on, and how far can we push technology to provide a perfectly personalised experience? This is the reason we devoted a section in our study to pulling out the highlights of leading brands including Fitbit Flex, Jawbone UP24, Misfit Shine and Withings Pulse 02.
We have an once-in-a-lifetime opportunity to seize the gift of wearable technology before it is seen as a gimmick. And we must act now. Our future health depends on it. Our Ogilvy teams are operating under the premise that the best way to predict the future is to invent it, which is why we're calling on all those who are as intrigued and as passionate about wearables as we are to seek us out, so that we can collectively shape a better future. Come join us for the journey.
To find out more or to obtain a copy of the full report, please visit: www.slideshare.net/OgilvyCommonHealth