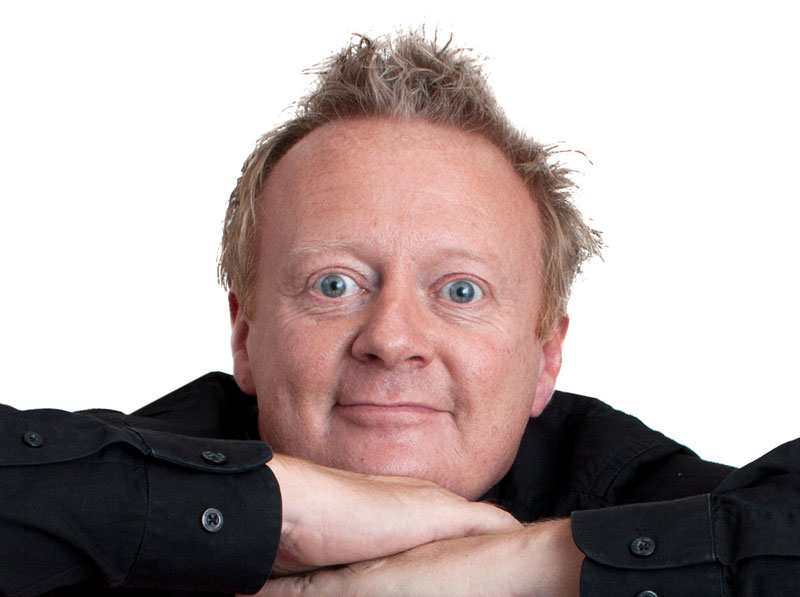 People spend hours agonising over how best to propose to the love of their life. They will often plan it in minute detail, thinking about everything from the setting, to the background noise to how they are going to present the ring. Why do they do this? Because they realise that a marriage proposal is such an important moment in life.
Being told you have prostate cancer is a life changing moment, too, as is choosing the right treatment. But what kind of environment does the healthcare industry generally create to deliver this momentous news? Often, the information is delivered by a overworked healthcare professional, who is pressed for time, and is supported by little more than statistical data, at best transposed from its original clinical paper but now floating in a sea of bullet points. When it comes to explaining different treatment options, we're not really helping out there either.
All of this doesn't help the overwhelmed patient. Nor does it really help healthcare professionals, three-quarters of whom say they don't understand all the statistical data important to making the right decisions and recommendations.
There is no question that data – and increasingly "big data" – can be a hugely powerful and important tool, particularly in the era of collaborative patient/doctor decision making. However, such data are rendered completely useless, irrelevant and impotent if they're not presented in a ways that patients, and healthcare professionals, can easily engage with and actually understand.
Our argument is the presentation of data is neglected and that there's a need to apply creativity to the presentation of health data with as much passion as it is applied to advertising. Health data need to be enticing, engaging and, most importantly, understandable That's why we at Ogilvy CommonHealth Worldwide decided to join forces with 2nd year BA Graphic Design and 1st year MA Communication Design students at leading art and  design school Central Saint Martins, University of he Arts London, a collaboration which we spoke about publicly for the first time in our session on Friday at Cannes Lions Health, called 'Statisticians + Creatives: A marriage made in hell?'
To kick off this collaboration, we handed these 21 self-selecting students from 11 different countries exactly this brief: how might you transform the data for a new prostate cancer treatment, currently presented in a Stage 3 research paper, into enticing, engaging and meaningful communication to healthcare professionals? How can this be evolved to support shared decision-making between a healthcare professional and patient?
This brief was set against a backdrop of a changing public health service, which is shifting from the traditional, paternalistic doctor-patient relationship towards something far more collaborative. So, students understood that in this context, patients need to be empowered to make informed medical decisions about their treatment, which are in line with their particular values.
We're only at the very early stages of exploring this challenge with Central St. Martins, but already the results show the huge benefit that can be reaped if the healthcare industry is brave enough to look outside itself for inspiration. The students, who come from a generation that has only known a digital world, have approached the brief with an open-minded inhibition grounded in the idea of conveying information to trigger meaningful, personalised conversations, not a monologue. The results are diverse, distinctive and boundary-pushing, challenging us all to think differently.
For instance, one student proposed an approach which ranked information via symbols, so time-pressed HCPs could quickly decide whether an article is relevant or not. Another suggested an iPad-based digital tool, an eReader, that could act as an instant translator from scientific, potentially overwhelming language to more appropriate communication to use when talking to a patient. A third came up with "The Medical Appstract", where users touch relevant words on a screen, or answer straightforward questions, to dive deeper into relevant information. These interactions could also be saved and exported so, for example, a patient's family could access the information that has been given.
Probably the proposal which marks the biggest shift from the traditional, paternalistic approach was the "Cancer Advisory Specialist Personalised App". Or, as the students behind the app calls him, "Caspa". He's the friendly face of medical data who, after asking the patient how he's feeling today, gives him or her relevant information about their treatment and illness in digestible, easily-found chunks. The idea is that Caspa will help its user learn about their illness, while connecting with others: the app allows patients to easily share their information with anyone in their address book.
Several of the solutions facilitated patients connecting socially with others suffering from the same condition, or enabled them to see peer reviews of possible treatments. Others centred around the idea putting an illness in the context of key life events, like a forthcoming partner's birthday, so the patient can clearly map the impact of their prostate cancer treatment on a personal  timeline.
In these exciting ways, creativity can prevent both HCPs and patients from drowning in data. Creativity can humanise healthcare by breathing new life into data. At the moment, we are not realising the full power of heath data and that has to change. After all, it's a matter of life or death.
What gives me great hope, when facing this sometimes seemingly insurmountable challenge, is that many of these Central Saint Martins students – some of the highest caliber students in the world in their chosen fields – are keen to continue this journey with us, following this initial collaboration. Why does that give me such hope? Because without world-leading creative talent, we're not going to be able to make a world of difference.