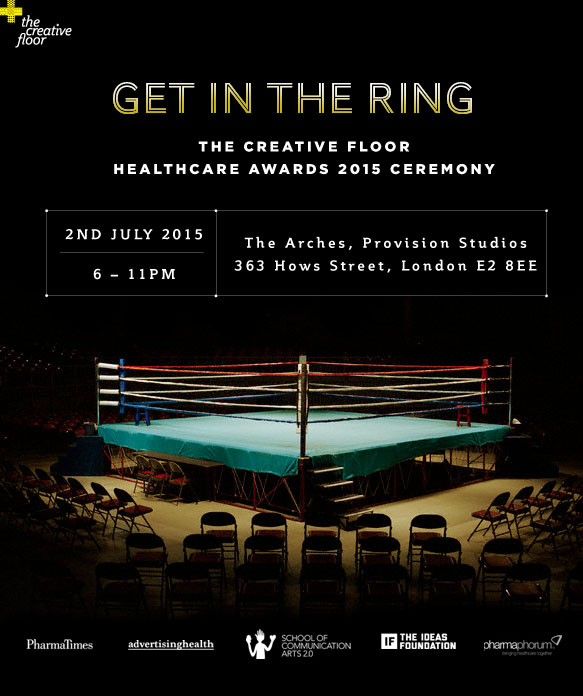 So here we are already in our second year.
We've had over 600 entries, which I think makes us the biggest healthcare award show in the UK.
Our judges came from Apple, Droga5, Paul Belford Ltd. Digitas Health Life Brands, Langland, DJM, McCann Healthcare, The CementBloc, FCB Health, DLKW/LOWE, Ward6 and AMV BBDO. Truly humbled to have some of the worlds greatest creative minds from healthcare and beyond involved this year.
It's been another blood bath with almost 50% of categories being wiped out from the first round.  Only 5% of entries made it through to the finals. So a massive congratulations to the agencies who have made it this far:
Area23, CDM London, Concentric Health Experience, Digitas Health Life Brands New York, FCB Health, GSW Advertising, Gyro, Havas Life Medicom, Klick Health, Langland, Life, Lime, McCann Torre Lazur New York, Neon, Ogilvy Health PR, Palio, Pan Unlimited, Publicis Life Brands Medicus, Publicis Life Brands Resolute, Saatchi & Saatchi Wellness, The CementBloc, Ward6 and W20 Group
If you'd like to see if anyone's managed to win an award, join us on 2nd July in London. We'll have entertainment from the world's oldest grandma DJ-Dizzy Twilight, magic, casinos, great food and a free bar (what could possibly go wrong?).  You can get your tickets here: https://www.eventbrite.co.uk/e/the-creative-floor-healthcare-awards-2015-tickets-16844505369
Lastly, I'd like to say a BIG THANK YOU to everyone who entered this years awards. Not only are you helping to raise the industries creative standards and profile, but you're also contributing to our Talent Fund.  Which will go towards helping a generation of talent (who wouldn't normally be able to afford higher education) find their way into health and wellness agencies.  We'll keep you posted on how much we've raised after the award show.
Until next time…
Shaheed X
Shaheed Peera
Founder, The Creative Floor