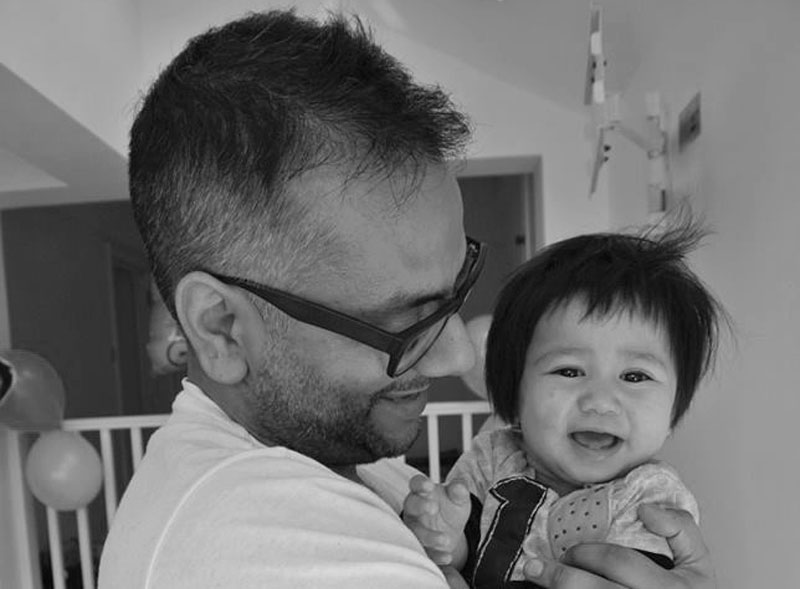 This week we spoke to Shaheed Peera, ECD Publicis Life Brands, Europe.  He joined PLBR three years ago and was responsible for the creative renaissance of the agency, building a team that has won numerous awards since his appointment, going beyond specialist health awards into the consumer arena.
Shaheed started his career on the consumer side of the agency world.  He worked for the UK's largest ad agency, AMV BBDO where he was the youngest person to ever win a D&AD Pencil. Among his many career accomplishments include having a Guinness Book of World Records for building the world's largest robot for the NFL, the world's first lenticular taxi for General Electric and Bayer Healthcare's first augmented reality website at Langland.
AH: Tell us a bit about your company and what you are doing now
SP: My Mum and Dad still ask me this question. And they still don't know what I do. I hope this makes sense to everyone else. I work for the world's largest health and wellness communications network PHCG (Publicis Health Care Communication Group). And my current role is Executive Creative Director for Publicis Life Brands EU and Real Science.
AH: Tell us about a piece of recent work that you are proud of?
SP: Our latest bit of work got into this years D&AD Awards. Humbled to be flying the healthcare flag in the world's most prestigious award show. Check it out: http://www.dandad.org/awards/professional/2014/crafts-for-design/22957/the-boy-i-used-to-know/
AH: Are there any projects you are working on that we should keep an eye out for in the coming months?
SP: Yes! But I can't talk about them right now. Best way is to keep checking out our website: plbr.com and to follow us on Facebook and Twitter. Alternatively drop me a line and come in for a cup of tea.
AH: If you could win any award for your work this year what would it be and why? 
SP: D&AD. I love D&AD. Not only do they celebrate the greatest work in the world but they re-invest profits back into helping young talent. None of the above, with the exception of The Creative Floor do that.
AH: Do we really need award shows? What value do you see them offering?
SP: One of the biggest threats to creativity in the health and wellness sector is a shortage of talent. Most creative people (including account teams and planners) see consumer advertising agencies as a lot more attractive places to work. As their work is more accessible and available to wider audiences.
Healthcare award shows can play a part in helping to reverse this trend by showcasing and celebrating the world's best health and wellness creative and to demonstrate the human impact that it has.
Secondly they can play a role by contributing to programmes that help talent find their way into the health and wellness arena.
Unfortunately, none of them (with the exception of The Creative Floor) do this. Most celebrate mediocrity. Partly because they're organised by people who have never worked in an advertising agency, they don't know which judges are hot and who's not. They all use the same pool of people, who (with the greatest of respect) most have never demonstrated any ability to come up with great ideas themselves. Sadly, none of the healthcare award shows have done anything to help or support young talent come into the health and wellness category.
That is why I helped support The Creative Floor Healthcare Awards. The only healthcare award show that addresses all of the issues above. Proportion of profits to help young talent break into health and wellness. The only one that brings the hottest creative directors from health and consumer agencies to judge the work. And an award show that also celebrates the people behind the creative department – the account teams and clients. No politics and no rip-off fees: http://thecreativefloor.com/awards
AH: How would you see the work other agencies are making if award shows didn't exist?
In my spare time I run a portfolio site for agencies and creatives to showcase their work to each other for free (good way to recruit) called: http://thecreativefloor.com
If there's work that's any good, chances are I'll see it on there.
AH: Do you consider yourself as someone who works more in advertising of more in pharma?
What a strange question. That's a bit like asking someone at Leo Burnett Do you consider yourself as someone who works more in advertising of more in McDonalds? (For those who don't know McDonalds are Leo's biggest client).
SP: Do you think we sometimes use regulation as an excuse to make work that doesn't live up to standard consumer advertising?
Anyone who uses regulations as an excuse for poor work is indirectly admitting to having a weak creative department. During the three years I've been with PHCG we've had our client's work celebrated in the world's best consumer award shows such as: Cannes (the real one not health), Creative Circle, Campaign BIG Awards and D&AD. As an added bonus we've even had our work celebrated at No.10 Downing Street. My excuse is having the greatest creative department in town.
AH: Do you think healthcare agencies should start planning their own media to get the creative control they need?
SP: This question is frightening. I don't understand how any agency can do any sort of creative without understanding the media channels that it's intended for. Maybe I'm lucky working where I am. But if this resonates with anyone in their agency, I'd suggest they find another job quickly.
AH: What is the single change you'd like to see in the industry this year?
SP: I think our industry is constantly talking and pontificating about change. I'm interested in focussing on the things that will still be with us in the next 10 years. Things like people demanding better healthcare for their family, better access to content, better information and better solutions. I don't believe that will change any time soon.
AH: Where do you look for inspiration?
SP: http://thecreativefloor.com
AH: Do you look at other healthcare agencies around the world? Who do you think is making the best work at the moment?
SP: I don't really look at agencies with that division. I think as soon as you do, you're already making excuses why you should be lowering your expectations. You're either doing good work or you're not. Some of the most interesting work is actually not even coming from agencies. Technology start-ups, Facebook, Apple and Google are producing some amazing platforms that are helping people to make better lifestyle choices.
AH: What is the best piece of work you've seen this year?
SP: I love the new Ataxia print campaign that did the rounds a couple of months ago. We met up with a TV production company the other day that created the technology behind The Most Powerful Arm campaign. That was a great idea and it didn't come from a 'healthcare' agency.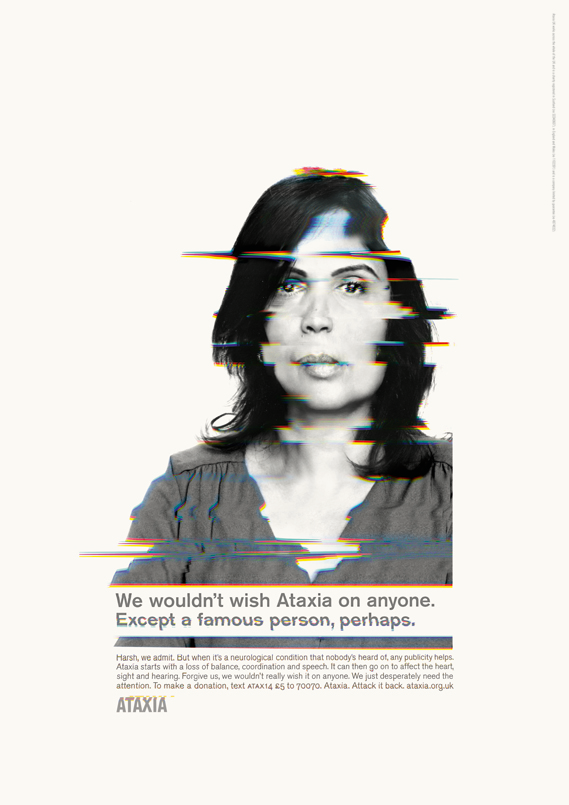 AH: What one thing would you want to say to someone new to the industry? That you wish someone has said to you when you started?
SP: I feel like I've plugged quite a few url's in this interview. So as a thank you, I'll give you three:
1. Don't grow up.
2. Always work for someone you want to be.
3. Never give up.
AH: Thanks!