Publicis Health UK announces senior promotions across Publicis Life Brands, Publicis Resolute and Real Science
Leading healthcare network nurtures talent across its advertising, PR and medical education agencies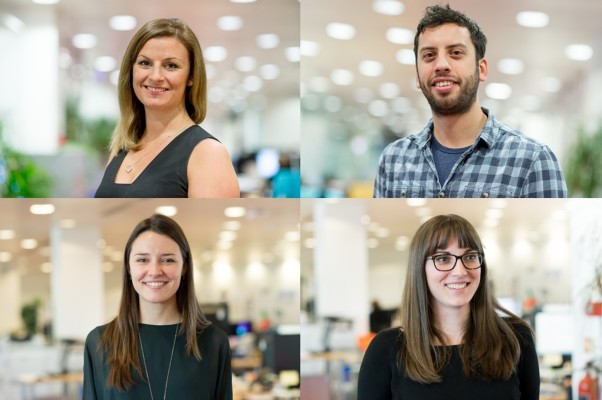 Publicis Health has announced four promotions across three of its agencies; Publicis LifeBrands (advertising), Publicis Resolute (PR and medical education) and Real Science (medical education). Promotions have been awarded to the following employees:
·        Victoria Stanley, Publicis Resolute, to Associate Director
·        Camilla Ross, Publicis LifeBrands to Senior Account Director
·        Zayn Qureshi, Publicis Resolute, to Senior Account Director
·        Nicole Corteen, Real Science, to Senior Medical Writer 
The promotions are in recognition of their individual contributions to the company. Both Victoria and Zayn joined Publicis Resolute as Junior Account Executives and, during their expeditious rise through the ranks, they have been instrumental in shaping the agency's strong culture and unique blend of seriously imaginative medical education and PR. Camilla joined Publicis LifeBrands back in 2014, she has played a central role in building the team and delivering extraordinary ideas. Powered by curiosity, Nicole's keen eye for detail and passion for writing has made her an indispensable member of the Real Science team.
"I'm so proud of Victoria, Camilla, Zayn and Nicole. The guys live and breathe our agency ethos  – extraordinary ideas, serious imagination and insatiable curiosity," said Victoria Wright, Managing Director for all three agencies. "Collectively they have over 20 years of loyal service (two of them started their careers with us!) and it has been an absolute pleasure watching them grow and develop over the years. I know they all have bright futures ahead of them at Publicis Health".
Publicis Health has an ongoing commitment to attracting and nurturing outstanding talent. The network focuses on providing a flexible working environment, as well as encouraging employees to explore their options within the network and across agencies.