Alexandra von Plato, Janet Winkler and Matt McNally elevated to new roles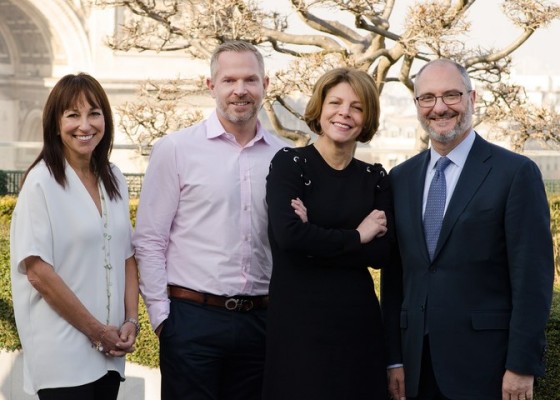 From left to right: Janet Winkler, Matt McNally, Alexandra von Plato, and Nick Colucci
Publicis Health, the world's premier health and wellness agency network and part of Publicis Groupe S.A., today announced the promotion of three leaders from within the organization to new expanded roles, effective immediately.
Alexandra von Plato was named Group President, North America, of Publicis Health. In her new role, von Plato is responsible for all communications and media businesses for Publicis Health in North America, including senior leadership of Digitas Health, Discovery USA, Heartbeat Ideas, Publicis Health Media, Publicis LifeBrands Medicus, Razorfish Health and Saatchi & Saatchi Wellness.
Janet Winkler was named Chief Strategy Officer of Publicis Health. In her new role, Winkler is responsible for driving Publicis Health's business strategy, business transformation and innovation practices, including platform development and direction of the group's insights businesses through Verilogue and in-sync.
Matt McNally was named President of Digitas Health and Chief Media Officer of Publicis Health. In his new role, McNally oversees Digitas Health businesses in Philadelphia, New York and San Francisco, including oversight of Evolvr. McNally continues to lead Publicis Health's media businesses, with Jedd Davis assuming the role of Managing Director of Publicis Health Media
"The promotions of Alex, Janet and Matt are all about growth—for our clients, our organization and our people," said Nick Colucci, Global CEO, Publicis Health. "By elevating this incredible team of leaders, we are nurturing and advancing businesses and careers."
The appointments reflect expansion of responsibilities for von Plato, Winkler and McNally, who each previously served in leadership roles across various Publicis Health businesses. In addition to demonstrating commitments to data & analytics and media, the new management structure fosters greater integration and collaboration across communications and media businesses, allowing clients to navigate Publicis Health's vast capabilities more simply and with fewer barriers.