"Best in Show" Award won by Ascensia Diabetes Care with CDM London
ViiV Healthcare and Havas Lynx top the category charts
The 31st annual PM Society Awards, announced at the Grosvenor House Hotel on 3rd February to an audience of 950 from industry and agencies, saw a Best in Show award being added to the 18 regular categories.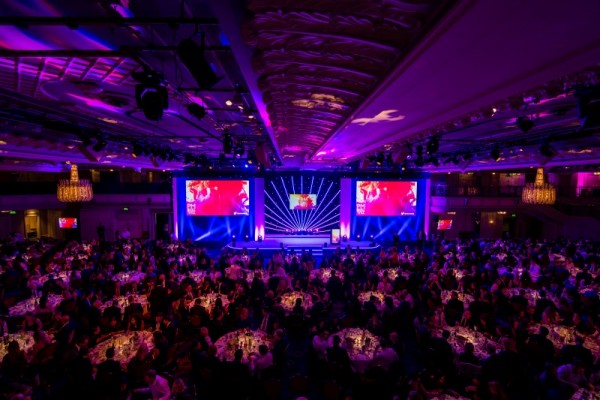 This accolade was won by Ascensia Diabetes Care and CDM London for their Contour Diabetes Solutions campaign. Top of the pharma charts overall was ViiV Healthcare and it was Havas Lynx who stole the show on the agency side. The event was skilfully hosted by Jimmy Carr in combination with everyone's favourite voice, Alan Dedicoat, the voice of Strictly.
It was the first time for a Best in Show award, following the success of the Winner of Winners award last year which was won by the 2008 Xenical "Butter" ad. The Contour Diabetes Solutions campaign was declared the best of the best this time, as Head Judge Dean Woolley of woolley pau gyro explained. "In selecting this campaign we asked ourselves four questions – Is there a proper idea at the heart of it?, does it answer the brief?, is it beautifully done? and is it something we could all be proud of?. The work by CDM London for this diabetes campaign really hit the mark on all of these".
Among the main categories, there was a complete change from last year's results in terms of pharma company winners. ViiV Healthcare scooped 4 Gold Awards and 2 Silvers for their campaign Change the Face of HIV, replacing last year's highest awarded company Teva. In second place was EUSA Pharma who took home 2 Gold Awards, a Silver and a Bronze for work in support of Caphosol. Other highly awarded companies were Pfizer, Teva, Ascensia Diabetes Care, Sanofi Pasteur and Shield Therapeutics who all received at least one Gold Award plus others in the Silver or Bronze category.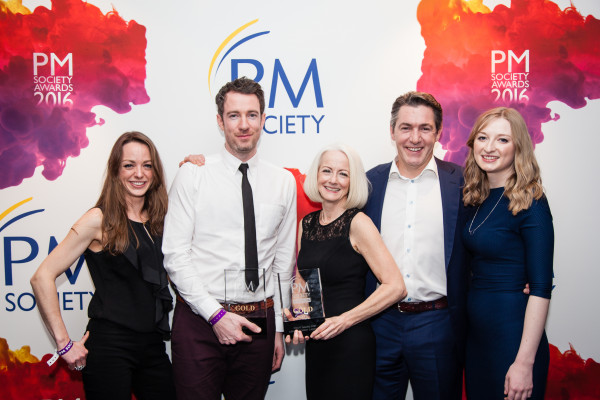 On the agency side, this year's outright winner was Havas Lynx, who took home 10 awards, matching VCCP Health's total last year. Havas Lynx was awarded an amazing 5 Golds, for their work in both HIV and Dermatology, as well as 3 Silver and 2 Bronze awards. CDM London and Frontera London took 3 Golds each, with CDM London receiving a total of 7 awards and Frontera 6. Other multiple award winners with at least a Gold included Sudler London (1 Gold, 1 Silver and 2 Bronze), Bedgebury Communications (1 Gold, 1 Silver and 3 Bronze) and VCCP Health (1 Gold and 5 Bronze).
Havas Lynx has celebrated an unprecedented number of big wins at the prestigious Pharmaceutical Marketing Awards (PM Society Awards). The Manchester based agency collected an incredible five golds, four of which were won for its innovative "Change the face of HIV" campaign for Viiv healthcare.
Dave Hunt, Havas Lynx CEO, said:
"We're incredibly proud to have smashed our own awards record and been recognised at the PM Society Awards, despite incredibly tough competition.

Our strategy to invest heavily in our creative capabilities over the past few years has really paid dividends and we now have a studio team of over 75, and a total of eight hugely talented Creative Directors.  This month we're delighted to be welcoming Tim Jones to the team, a truly stand-out, multi-award winning Creative Director, who brings with him a wealth of experience in consumer and HCP campaigns.

As an agency we are constantly evolving, and we are dedicated to creating profound work that has real impact. These awards are recognition of that and testament to our hard work.  It's real a privilege to work closely with our clients, whose ground-breaking work inspires us on a daily basis."
The PM Awards recognise creativity, impact and innovation across pharmaceutical and healthcare advertising and communications. They are still unique in including 5 Target Awards that are judged by nationwide online surveys of healthcare professionals or pharmaceutical executives – the "targets" of the work. Other categories are judged by panels of Creative Agency and Industry experts.
Neil Smith, the PM Society Awards Chairman and man behind the event for the past 17 years said "Following the success of our 30th Awards event last year, I was delighted to see a high level of entries again from a larger range of companies than ever before and the interest in the event as high as ever. As well as seeing some of the long-standing agencies and their clients, it was fantastic to see some newcomers to our list of finalists and winners. We have now fully integrated digital and interactive work into all our categories, and we have robust ways of judging print alongside digital."
Full results can be found HERE.