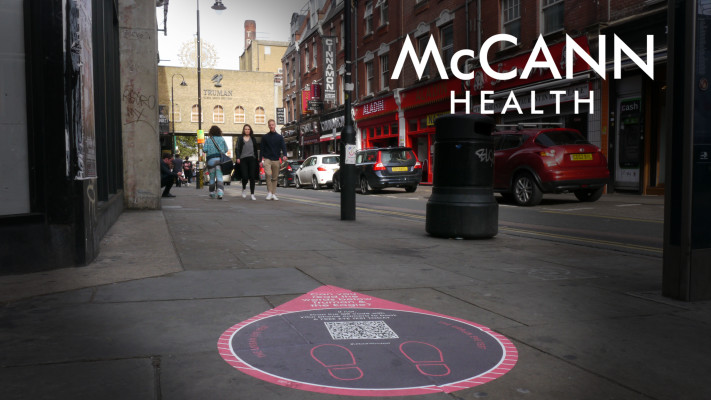 Regular eye tests are an important part of taking care of ourselves and the health of our eyes. But 1 in 4 UK adults haven't had their eyes checked in the last two years, and 5million of us aren't even sure when we last had them checked at all*.
Beginning this Saturday, McCann Health London and OCO Opticians of Spitalfields are launching the Urban Eye Test to help put that right.  For the next two weeks, around Brick Lane, Shoreditch and Spitalfields Market, you'll see floor panels inviting you to check your eyesight using landmarks in the urban environment. These include such things as road signs, clock towers and street murals.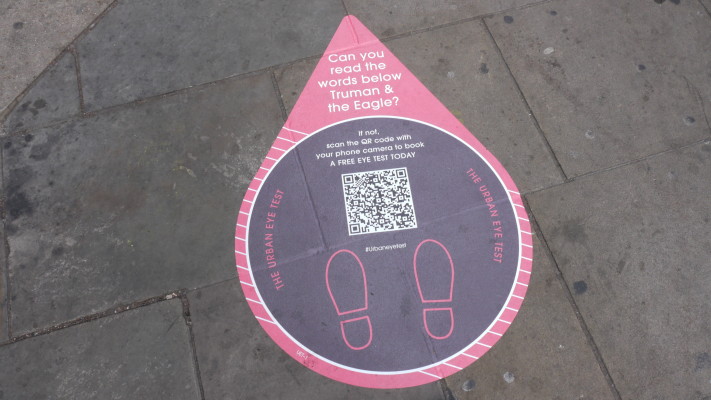 A QR code on the floor panels enables you to schedule a free eye test with OCO via your smartphone should you realise that it's about time to get your eyes professionally checked.  Urban Eye Test updates and experiences from people taking part will be shared via #urbaneyetest.
'It's an easy and innovative way to get Londoners to start thinking about their eye health by making them realise that their vision might not be perfect. Because vision deteriorates quite slowly, people often don't realise there's anything wrong,' commented Jennie Hillyer, OCO Co-Founder and Optometrist 

'People are time poor. We realized a natural human instinct is to put things off and 'soldier on' until they become critical. This idea builds on that insight and disrupts it in an unexpected way, to provoke and stimulate action,' said Adrian Parr, Executive Creative Director EMEA, McCann Health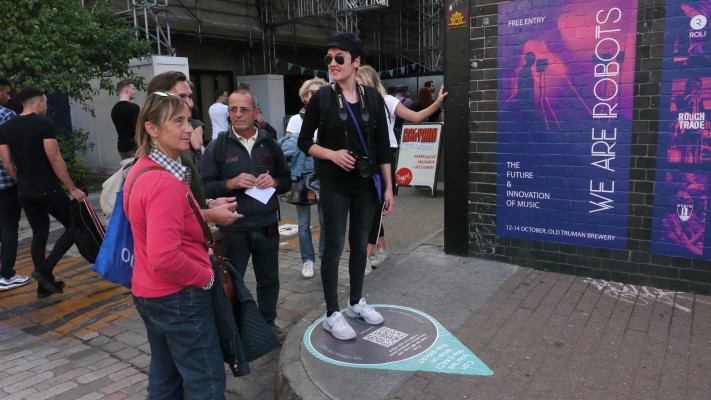 'This is a great example of technology and creativity working together in a way that perfectly solves a business problem,' added  Guy Swimer, Creative Director Consumer Health, McCann Health.