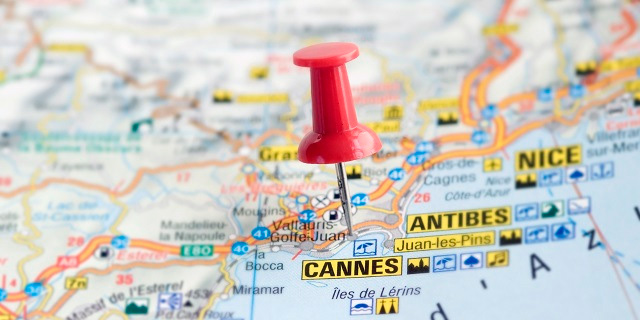 The first ever Lions Health took place on June 13th and 14th 2014, at the famous Palais des Festivals in Cannes, France.
No one knew quite what to expect. Who would be there? What would we learn? Who would win? And what would become of the #LionsHealth?
The speakers were mixed. But importantly, when they were good, they were great. Events such as this often have one or two highlights. At #LionsHealth there were multiple. The event was opened by the brilliant @JimStengel. He spoke passionately about creating a culture of creativity & the importance of team engagement. It was impossible to not be impacted by Jim's ideas & results. They will certainly shape my thinking as we plan for the continuing success of HAVAS LYNX.
Equally great, if a little more unorthodox, was R. John Fidelino. When I sat down for a session labelled, "Chasing Cool in Healthcare", I was ready to be unimpressed. I'm proud of pharma & would choose significant over cool everyday. Fidelino's presentation convinced me otherwise. He was meaningful, authentic and immersive – he embodied all the values he felt health communications must represent. He convinced me that perhaps we can have even more significance on people's lives, if we are just a little cooler.
Not too many people have heard or considered narrative medicine. The always brilliant Dr. Rita Charon mesmerised much of the audience on day two. Having spent much of the event discussing technology, it was very refreshing to then consider content, emotion and stories. Technology is a platform, it's the experience that counts. As Fidelino had explained, we must be meaningful, authentic and immersive. Dr. Rita Charon talked from the heart of her patient experiences & the importance of relationships. As we look to the future and our digital world, it is clear that HCP interactions will become ever more fragmented, and as such, relationships will be critical to improving outcomes.
We joined Havas to help drive our strategic thinking & creative pedigree. We were delighted to be part of a network that claimed three lions; a bronze, silver & gold. The network has amazing talent & we love the collaboration. It fuels our growth and ambition. We were also delighted for the team at Langland. A great agency, that represented the UK with great success.
So what will become of #LionsHealth? For me, that question remains unanswered. Much worked, but a lot didn't. Did it meet year one expectations? Yes. Does it need to evolve significantly for year two? Almost certainly. Will we be there to support that growth? Absolutely.
What next? Listen to our exclusive interview with David Hunt at Cannes