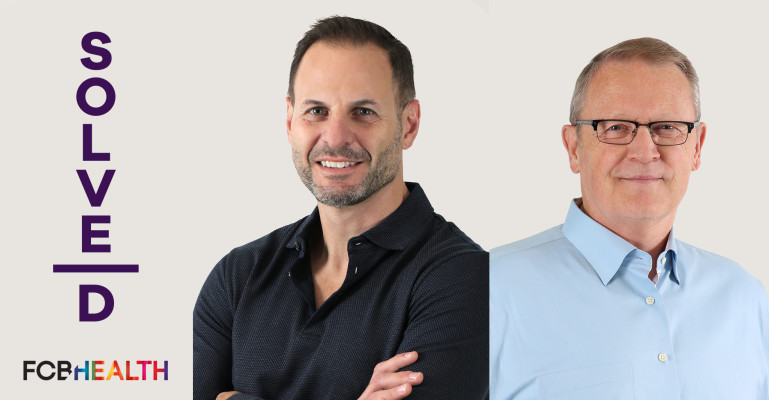 Capabilities include Data Science, Marketing Analytics, CRM Strategy, Data Visualization, media and more
FCB Health Network chief commercial officer Michael Guarino today announced the launch of Solve(d), the Network's new offering that enhances the evidence-based planning and execution of its clients' healthcare marketing strategies and tactics. Solve(d) offers project, consulting and agency-of-record services including marketing analytics, predictive modeling, media planning and buying, CRM strategy, data visualization, multidimensional segmentation, KOL mapping and more.
"Sorting through the tremendous amounts of data and translating that complex information into actionable solutions is truly the next generation of Big Data," said Guarino. "Solve(d) is our answer to using that data to make better, more informed decisions that communicate the brand narrative and help drive health behavior change."
Solve(d) is comprised of a diverse team of data scientists, data visualizers, business intelligence analysts and media specialists whose diverse backgrounds uniquely position the offering to make data relevant, understandable and actionable.
"The vision for Solve(d) is to make data more human," said FCB Health Network chief analytics officer and Solve(d) managing director Ken Beatty. "Our goal is to boost the effectiveness of healthcare marketing performance by improving interactions with data. Solve(d) fully integrates strategic insights, allowing us to seamlessly plan and execute engagement plans that deliver on the promises of data science."
Solve(d)'s work has already been recognized with a MM&M Awards 2018 nomination in the use of data/analytics category for the team's novel segmentation and insight solution, Q-id. The offering builds upon IPG's commitment to data and data culture, including its recent acquisition of premier data management provider Acxiom. For more information on Solve(d), visit Solved.Health.