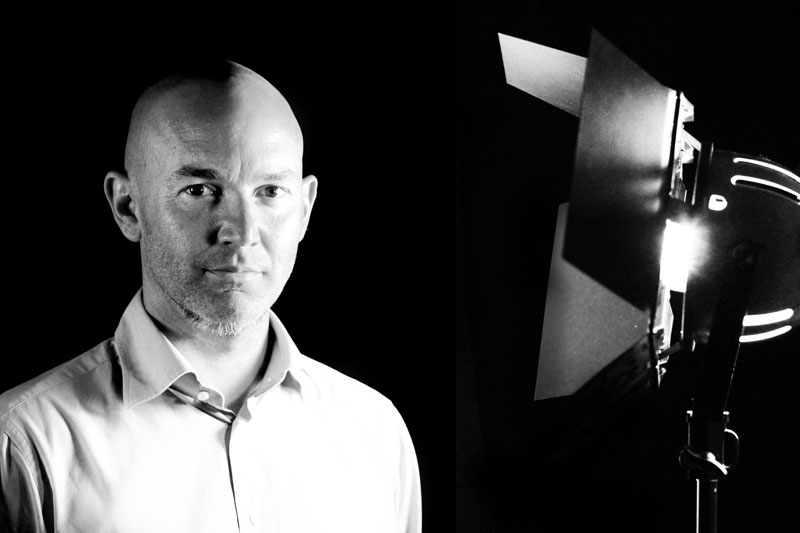 AH: Would you mind telling us a little about your background?
After graduating with a Classics Degree, I really had no idea where I wanted to go in life. After a short stint in healthcare publishing, I set up a small creative agency with two others. It was the .com era and we had a ball. We were building websites for record labels and artists, including Bjork, whilst at the same time providing digital consultancy for a few health/pharma clients. An odd client mix to say the least. We've always maintained a mix of consumer and healthcare clients and have recruited people from diverse backgrounds, such as gaming, film and broadcast.
AH: Tell us a bit about your company and what you are doing now
DJM began 13 years ago and has grown into a full service digital agency with 32 people. In 2012, I sold a major equity share in the business to Creston plc. In 2013, we opened an office in NYC on 5th Ave. It's been a busy few years…
AH: Tell us about a piece of recent work that you are proud of?
DM: An interactive virtual X-Ray produced with sister agency PAN Advertising last year. The installation utilised Microsoft Kinect technology to control a virtual X-Ray skeleton at an exhibition stand. One delegate commented to the stand team that he was concerned about the potential health risks of using X-Rays in a public space before realising that this was a "digital magic trick"! The project, aimed at telling a simple story about a brand's role in the treatment of osteoporosis, had people queuing to take part, capturing the event on their camera-enabled smartphones and/or trying to figure out how it worked.
This tactic was the direct result of DJM's investment in innovation called LAB Time: protected time during the working week when the ask of our creative technologists is simply to find new ways of communicating without a brief, a client or even a particular challenge. It's not new – we borrowed the idea from Google who used a similar approach that they called the 80/20 rule. In fact, 3M had a similar scheme dating back to the 1950s (their time quota was 15%) and masking tape and Post-it notes are two famous products borne out of this investment in innovation.
AH: Are there any projects you are working on that we should keep an eye out for in the coming months?
DM: We have several projects using virtual reality that are coming online in the next few months and a disease awareness website that has a novel way of aggregating content from various channels, including social, to provide genuine insight, engagement and dialogue within the specific condition.
AH: If you could win any award for your work this year what would it be and why?
DM: Having sponsored Cannes Lions Health this year, I am duty bound to say that this is one special awards competition. And I was genuinely impressed with the work that was celebrated at the event. I think the Globals are well respected and we've won recently in that competition. The Communiqué Awards process is rigorous and, as a previous judge and as a winner this year in the Specialist Agency category, I can honestly say that the effort required to win is huge.
However, I am excited to see how the Creative Floor awards will progress after its first year as I believe their approach – to showcase the truly innovative and most creative work – is the right approach. I was really impressed with this year's competition in that several categories were simply scratched due to the lack of quality! We need to push the boundaries and not reward work purely because it is marginally better than the mediocrity of other entries. I've seen some truly uninspiring winning entries in other digital awards shows which is downright depressing for anyone who works in this sector. Conversely, the winning entries at the Creative Floor Awards were some of the best work I have seen in a few years.
AH: Do you think Digital work often struggles to be recognised in the big award shows? Is there a need for specific digital awards with digital specialist judges.
DM: Particularly in the digital space, I have often seen the best work at internal events or collaborating with other agencies. And yet some of the digital awards in this industry rarely showcase such work. There is a need for all – clients, agencies and the talent we are keen to attract into this sector – to reward excellence and highlight some of the truly innovative work that is being produced in this space.
Should we focus on digital as a specialist category in pharma awards? I think until the industry embraces digital as part of a more integrated approach as we see in other sectors, yes, we need to raise the profile of what will become the primary channels/media.
The reality is that we should not be talking about digital marketing strategy anymore. There is only marketing strategy. Pharma is a little behind this trend.
AH: Do you consider yourself as someone who works more in advertising or more in pharma?
I work with both healthcare and retail brands and am a specialist in digital.
AH: Do you think we sometimes use regulation an excuse to make work that doesn't live up to standard consumer advertising?
Absolutely. I have been part of 4 Innovation days this year with big pharma – days where the latest innovations in pharma marketing are on show – and the most frequent question I hear asked is "how did that get signed off?!" Interestingly, I have worked on some "brave" projects and my experience of medical/legal/regulatory has always been that they have wanted to understand more the strategy behind the ideas. Getting all the stakeholders bought into a campaign/project by actually involving them in the earlier meetings is key to success.
AH: What one thing would you want to say to someone new to the industry? That you wish someone has said to you when you started?
DM: As a creative, truly understanding the industry, its customers and its idiosyncrasies is key to producing the best work. Being a great creative is one thing; being a great creative who "gets" healthcare is something very special.
AH: Who do you look up to and why?
DM: I started my agency career working with tools that were changing the way digital stories were being told. Hillman Curtis was a pioneer during this era and produced some of the simplest and most powerful stories working with these programs. He was one of the first digital designers to incorporate broadcast production techniques into online work. He went on to write books, make films and produce music whilst running his digital design and film studio in NYC. When he passed away in 2012 he left a legacy like no other in digital design.
AH: If you could read an interview on Advertising Health from anyone in healthcare advertising who would it be with? And what would you want to know?
DM: Mike Young – former Brand(x) chairman and general all-round brand expert in pharma. I would like to know, as someone who has run 2 successful agencies in the past 30 years, what differences he has seen in that time, particularly with the advent of the digital age.
AH: What do you think about Advertising Health? Anything we could do better or different?
DM: I think it fills a big hole – agencies and marketers need something like this as the trade mags simply do not offer this level of insight and opinion relevant to our disciplines.
I read it as frequently as the schedule of the email alerts.
I would like to see polls or "hot topics" – something where we can really get a feel on what the community who are using this site think about zeitgeist issues. Eg. Cannes Lions Health – a successful inaugural event?
AH: Thanks!